The Bulletin's bimonthly Journal can be found in over 15,000 leading universities and institutions worldwide. It is published in partnership with the Routledge Taylor & Francis Group, one of the world's leading publishers of scholarly journals, books, ebooks, and reference works. First published in November 1945 as a 6-page black and white bulletin, the magazine has twice received the National Magazine Award, and is widely regarded as an authoritative source that brings the best scientific and policy thinking to solving the globe's most challenging problems.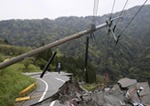 Current Issue, Volume 74 Issue 2: The March/April issue of our digital journal examines resilience and the climate threat and is guest-edited by Alice C. Hill, research fellow at the Stanford University Hoover Institution and former senior director for resilience policy for the National Security Council. Hill's work focuses on building resilience to destabilizing catastrophic events, including the impacts of climate change, and she brings her considerable expertise to this special issue. What do we mean when we say "resilience?" And who benefits from efforts that do exist? Explore the latest issue to see what the researchers and policy makers have to say.
Not a subscriber to the bi-monthly Journal? Click here for more information or to purchase a digital subscription.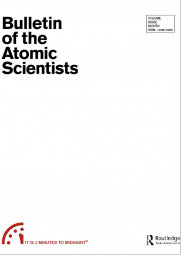 The John A. Simpson Archive is a searchable archive of the Bulletin of the Atomic Scientistscontaining every issue published since our founding in 1945. The archive was established to honor the contributions of John Alexander Simpson, an experimental physicist at the University of Chicago who worked as a group leader on the Manhattan Project. He was one of the Bulletin'sprincipal founders and a longtime member of its Board of Sponsors.