2018 Annual Dinner & Meeting Speaker Bios
Rachel Bronson

President and CEO, Bulletin of the Atomic Scientists
Rachel Bronson is the president and CEO of the Bulletin of the Atomic Scientists, where she oversees the publishing programs, management of the Doomsday Clock, and a growing set of activities around nuclear weapons, nuclear energy, climate change and disruptive technologies. Before joining the Bulletin, she served for eight years at the Chicago Council on Global Affairs in a number of capacities including: vice president of studies, vice president of programs and studies, and senior fellow, global energy. She also taught "Global Energy" as an adjunct professor at the Kellogg School of Management.
Edmund G. Brown Jr.

Governor, State of California
Brown is currently serving in his fourth term as Governor of the State of California. He began his career in public service in 1969 as a trustee for the LA Community College District. He became California Secretary of State in 1970 and Governor of California in 1974 and 1978. After his governorship, Brown lectured and traveled widely, practiced law, served as chairman of the state Democratic Party, and ran for president. Brown was elected Mayor of Oakland in 1988 and California Attorney General in 2006; he was elected to a third gubernatorial term in 2010 and a fourth term in 2014. Since his return to the Governor's Office, Brown helped eliminate the state's multi-billion budget deficit, spearheading successful campaigns to provide new funding for California's schools and establish a robust Rainy Day Fund to prepare for the next economic downturn. His administration has established nation-leading targets to protect the environment and fight climate change. Brown attended the University of California, Berkeley, and earned a JD at Yale Law School. He is also executive chair of the Bulletin of the Atomic Scientists.
Yangyang Cheng, 2017 Rieser Award Recipient

Fermi National Accelerator Laboratory
Dr. Yangyang Cheng is an LHC Physics Center Distinguished Researcher at Fermi National Accelerator Laboratory, and a postdoctoral research associate at Cornell University. A member of the CMS experiment at the Large Hadron Collider (LHC), she designs next generation silicon tracking detectors and searches for dark matter. Dr. Cheng received her doctorate in physics from the University of Chicago in 2015, and her bachelor's in science from the University of Science and Technology of China's School for the Gifted Young. Her writings have appeared in Foreign Policy, the Bulletin of the Atomic Scientists, Teen Vogue, and other publications. She contributes to New America's DigiChina initiative, and has been interviewed by WBEZ Chicago Public Radio, South China Morning Post, and Spektrum.de (the German edition of Scientific American), among other media outlets.
Lee Francis, Honoree
President and CEO of Erie Family Health Center
Dr. Lee Francis joined Erie Family Health Center in 1991 and has served as president and CEO since 2007. In addition to his executive responsibilities, Dr. Francis is a board-certified internist caring for adult patients at Erie as well as an associate professor of clinical medicine at Northwestern University Feinberg School of Medicine. Erie provides primary care to over 70,000 patients at 13 service locations in the Chicago area regardless of insurance status or ability to pay. Dr. Francis received a Bachelor of Arts degree in chemistry from Amherst College; his medical degree and Master of Public Health degrees from the University of Illinois at Chicago College of Medicine; and his medical training in primary care internal medicine at John H. Stroger, Jr. Hospital of Cook County. Recognized for his leadership, Dr. Francis is the current chair of the Governing Board of the Bulletin of the Atomic Scientists and the past chair of the Board of the Illinois Primary Health Care Association. Dr. Lee is also a past board chair of Physicians for Social Responsibility and is involved in many other civic, community, and professional organizations.
William J. Perry
Former Secretary of Defense, founder, William J. Perry Project
Dr. William J. Perry's career has spanned academia, industry, entrepreneurship, government, and diplomacy. He served as the 19th Secretary of Defense for the United States from February 1994 to January 1997. In 2007, Perry, George Shultz, Sam Nunn, and Henry Kissinger together formed the Nuclear Security Project, articulating practical steps to reduce current nuclear dangers. In 2013, he founded the William J. Perry Project in order to engage and educate the public on these issues, and in 2015 he published My Journey at the Nuclear Brink, a personal account of his lifelong effort to reduce the threat of a nuclear catastrophe.
Dr. Perry is currently the Michael and Barbara Berberian Professor (emeritus) at Stanford University. He received a B.S. and M.S from Stanford, and a Ph.D. from Pennsylvania State, all in mathematics. He was awarded the Presidential Medal of Freedom (1997) and the Knight Commander of the British Empire (1998). Dr. Perry has received numerous other awards, including the American Electronic Association's Medal of Achievement (1980), the Eisenhower Award (1996), the Marshall Award (1997), the Forrestal Medal (1994), the Henry Stimson Medal (1994), and the Arthur Bueche Medal (1996) by the National Academy of Engineering. He has also received decorations from the governments of Albania, Bahrain, France, Germany, Hungary, Japan, South Korea, Poland, Slovenia, and Ukraine. He is currently chair of the Bulletin's Board of Sponsors.
Dr. Perry is the father of five, grandfather of eight, and a great-grandfather of four, and continues to travel the world in pursuit of his goal to eliminate the ongoing danger of nuclear weapons.
Joseph Y. Yun
Senior Advisor, The Asia Group; Global Affairs Analyst, CNN
Ambassador Joseph Y. Yun, widely recognized as one of the leading experts on U.S. relations with North Korea as well as Washington's broader approach to the Asia-Pacific, brings over three decades of insights and expertise. Yun previously served as the US Special Representative for North Korea Policy and concurrently held the position of Deputy Assistant Secretary of State for Korea and Japan.
As US Ambassador to Malaysia, he emphasized stronger ties between the United States and Malaysia by fostering cooperation on issues of mutual interest, including trade and investment, climate change, energy security, counter-terrorism, and the non-proliferation of nuclear weapons. During his tenure, Ambassador Yun coordinated the state visit of then-President Obama in April 2014, which marked the first visit to Malaysia by a US president since 1966. These efforts culminated in the signing of the US-Malaysia Comprehensive Partnership Agreement, which pledged closer cooperation on security, trade, education, technology, energy, environment, and people-to-people ties.
From 2011 to 2013, Ambassador Yun served as Principal Deputy Assistant Secretary for East Asian and Pacific Affairs and led efforts to normalize diplomatic relations with Myanmar. He also worked to lay the foundation for official participation by the President of the United States in the annual East Asian Summits. His previous assignments included Deputy Assistant Secretary for Southeast Asian Affairs, Counselor for Political Affairs in the US Embassy in Seoul, Economic Counselor in the U.S. Embassy in Bangkok, as well as earlier assignments in South Korea, Indonesia, Hong Kong, and France.
Ambassador Yun is the recipient of a Presidential Meritorious Service Award, four Superior Honors Awards, and nine Foreign Service Performance Awards from the US State Department. He holds degrees from the London School of Economics and the University of Wales.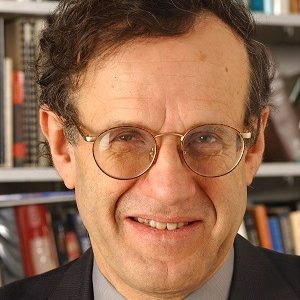 Robert Rosner
Dr. Robert Rosner is the William E. Wrather Distinguished Service Professor in the Departments of Astronomy & Astrophysics and Physics, and the Harris School of Public Policy Studies at the University of Chicago. Rosner served as Director of Argonne National Laboratory, where he had also served as Chief Scientist. His current scientific research is mostly in the areas of plasma astrophysics and astrophysical fluid dynamics and magnetohydrodynamics; high energy density physics; boundary mixing instabilities; and computational physics. His policy-oriented work has focused on the future of nuclear power and the back end of the nuclear fuel cycle, as well as various aspects of electrifying the transport sector. Rosner is chair of the Science and Security Board of the Bulletin of the Atomic Scientists.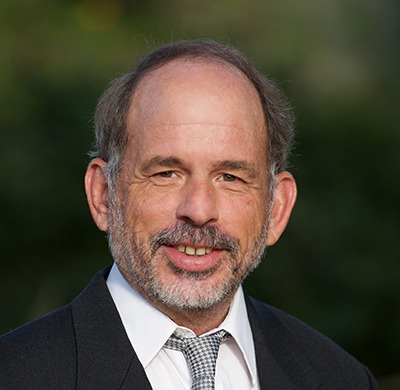 John Mecklin
John Mecklin is the editor-in-chief of the Bulletin of the Atomic Scientists. Previously, he was editor-in-chief of Miller-McCune (since renamed Pacific Standard), an award-winning national magazine that focused on research-based solutions to major policy problems. Over the preceding 15 years, he was also: the editor of High Country News, a nationally acclaimed magazine that reports on the American West; the consulting executive editor for the launch of Key West, a regional magazine start-up directed by renowned magazine guru Roger Black; and the top editor for award-winning newsweeklies in San Francisco and Phoenix. In an earlier incarnation, he was an investigative reporter at the Houston Post and covered the Persian Gulf War from Saudi Arabia and Iraq. Writers working at his direction have won many major journalism contests, including the George Polk Award, the Investigative Reporters and Editors certificate, and the Sidney Hillman Award for reporting on social justice issues. Mecklin holds a master in public administration degree from Harvard's Kennedy School of Government.
Session 1

(1:35 pm to 2:30 pm)
Dr. Steve Fetter is associate provost for academic affairs, dean of the graduate school, and professor of public policy at the University of Maryland.  He served for five years in the White House Office of Science and Technology Policy during the Obama Administration, where he led the environment and energy and the national security and international affairs divisions.  He is a fellow of the American Physical Society and a member of the Union of Concerned Scientists board of directors and the National Academy of Sciences Committee on International Security and Arms Control.  He has worked on nuclear policy issues in the Pentagon and the State Department and has been a visiting fellow at Stanford, Harvard, MIT, and Lawrence Livermore National Laboratory. He also served as associate director of the Joint Global Change Research Institute and vice chairman of the Federation of American Scientists. He is a recipient of the American Physical Society's Joseph A. Burton Forum Award, the Federation of American Scientists' Hans Bethe 'Science in the Public Service' award, and the Secretary of Defense Medal for Outstanding Public Service.
Ambassador Bonnie Jenkins is the founder and president of the Women of Color Advancing Peace, Security and Conflict Transformation (WCAPS) nonprofit organization. She is also a nonresident senior fellow at the Brookings Institution and president of Global Connections Empowering Global Change LLC. Previously, Jenkins was an ambassador at the U.S. Department of State from 2009-17, where she served as coordinator for threat reduction programs in the Bureau of International Security and Nonproliferation. Jenkins is a retired Naval Reserves officer and holds a doctorate in international relations from the University of Virginia; a Master of Law in international and comparative law from the Georgetown University Law Center; a Master of Public Administration from the State University of New York at Albany; a juris doctor from Albany Law School; and a bachelor's from Amherst College.
Dr. Raymond Pierrehumbert is Halley Professor of Physics at the University of Oxford. He was a lead author on the IPCC Third Assessment Report, and a co-author of the National Research Council report on abrupt climate change. He was awarded a John Simon Guggenheim Fellowship in 1996, which was used to launch collaborative work on the climate of Early Mars with collaborators in Paris. He is a Fellow of the American Geophysical Union (AGU), a Fellow of the American Academy of Arts and Sciences, and has been named Chevalier de l'Ordre des Palmes Académiques by the Republic of France. Pierrehumbert's central research interest is the use of fundamental physical principles to elucidate the behavior of the present and past climates of Earth and other planets, including the growing catalog of exoplanets. He leads the European Research Council Advance Grant project EXOCONDENSE.
Session 2

(2:50 pm to 3:45 pm)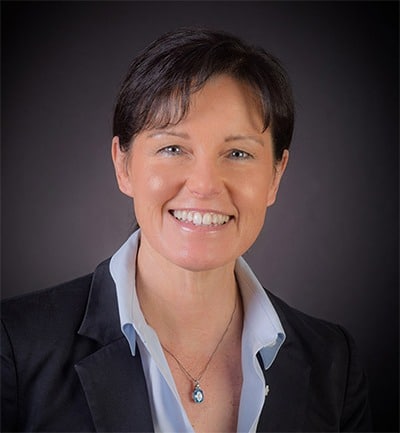 Dr. Chris C. Demchak is the Grace M. Hopper Chair of Cyber Security and Director, U.S. Naval War College. She is Senior Cyber Scholar, Cyber and Innovation Policy Institute (CIPI) – formerly the Center for Cyber Conflict Studies (C3S) which Dr. Demchak founded and directed. Her research and many publications address global cyberspace as a globally shared, complex, insecure 'substrate' penetrating throughout the critical organizations of digitized societies, creating 'cybered conflict', and resulting in a rising 'Cyber Westphalia' of sovereign competitive complex socio-technical-economic systems (STESs). Demchak takes a systemic approach in focusing on emergent structures, comparative institutional evolution, adversary/defensive use of systemic cybered tools, virtual worlds/gaming for operationalized organizational learning, and designing systemic resilience against normal or adversary imposed surprises that disrupt or disable largescale systems. Having studied the LISP programming language - as well as serving as a military officer, she has taught international security studies and management, comparative organization theory, enterprise information systems, and cybersecurity for international/ national security issues. Recent works include Designing Resilience (2010 co-edit); Wars of Disruption and Resilience (2011); and a manuscript in production tentatively entitled Cyber Westphalia: Redrawing International Economics, Conflict, and Global Structures.
Dr. Daniel Holz is an Associate Professor in Physics, Astronomy & Astrophysics, the Enrico Fermi Institute, and the Kavli Institute for Cosmological Physics, at the University of Chicago. His research focuses on general relativity in the context of astrophysics and cosmology. He is a member of the Laser Interferometer Gravitational-Wave Observatory (LIGO) collaboration, and was part of the team that announced the first detection of gravitational waves in early 2016. He received a 2012 National Science Foundation CAREER Award, the 2015 Quantrell Award for Excellence in Undergraduate Teaching, and the Breakthrough Prize in Fundamental Physics in 2016, and was selected as a Kavli Fellow of the National Academy of Sciences in 2017. Holz received his PhD in physics from the University of Chicago and his AB in physics from Princeton University.
Dr. Ramamurti Rajaraman is an emeritus professor of physics at Jawaharlal Nehru University. He is a founding member and former co-chair of the International Panel on Fissile Materials. He is also currently a member of the Asia Pacific Leadership Network, Council of the Pugwash Conference on Science & World Affairs, the Permanent Monitoring Panel on Mitigation of Terrorist Acts, World Federation of Scientists "Erice, Italy," the Editorial Board of "Science and Global Security," and of the Board of Governors of the Centre for the Study of Developing Societies "New Delhi". His research areas in pure physics include nuclear theory, particle physics, quantum field theory, quantum Hall systems, anomalous gauge theories, and Soliton physics. He has also worked on areas of public policy including higher education, nuclear energy and disarmament. The latter body of work was recognized by the 2014 Leo Szilard Lectureship Award by the American Physical Society. His work covers nuclear weapon accidents, civil defense, India's nuclear doctrine, minimal deterrence and anti-missile and early warning systems. He has analyzed the Indo-US nuclear agreement and its impact on both India's civilian nuclear program and its nuclear arsenal. He has written about fissile material production in India and Pakistan and the radiological effects of nuclear weapon accidents.
Session 3 

(4:05 pm to 5:00 pm)
Dr. Suzet McKinney is the CEO/Executive Director of the Illinois Medical District Commission. She is the former Deputy Commissioner of the Bureau of Public Health Preparedness and Emergency Response at the Chicago Department of Public Health, where she oversaw the emergency preparedness efforts for the department and coordinated those efforts within the larger spectrum of Chicago's public safety activities. A sought-after expert in her field, McKinney also provides support to the US Department of Defense, Defense Threat Reduction Agency, to provide subject matter expertise in biological terrorism preparedness to international agencies. She is the author of the forthcoming text: Public Health Emergency Preparedness: Practical Solutions for the Real World, published by Jones & Bartlett Publishers (2018).
Dr. Richard Somerville is Distinguished Professor Emeritus and Research Professor at Scripps Institution of Oceanography, University of California, San Diego. His research is focused on critical physical processes in the climate system, especially the role of clouds and the important feedbacks that can occur as clouds change with a changing climate. His broader interests include all aspects of climate, including climate science outreach and the interface between science and public policy. He was a Coordinating Lead Author of the Fourth Assessment Report of the Intergovernmental Panel on Climate Change (IPCC); the IPCC shared the 2007 Nobel Peace Prize equally with Al Gore. Somerville is a Fellow of the American Association for the Advancement of Science, the American Geophysical Union, and the American Meteorological Society. He has received both the Climate Communication Prize and the Ambassador Award of the American Geophysical Union, as well as awards from the American Meteorological Society for both his research and his popular book, The Forgiving Air: Understanding Environmental Change.
Jon Wolfsthal is Director of the Nuclear Crisis Group, an independent project of Global Zero. Wolfsthal served previously as Special Assistant to the President of the United States for National Security Affairs and senior director at the National Security Council for arms control and nonproliferation. During his time in government, he was involved in almost every aspect of US nuclear weapons, arms control, nonproliferation and security policy. Previously, Wolfsthal was the Deputy Director of the Center for Nonproliferation Studies at the Monterey Institute of International Studies, and served for three years as special advisor to Vice President Biden on issues of nuclear security and nonproliferation. He served in several capacities during the 1990s at the US Department of Energy, including an on-the-ground assignment in North Korea during 1995-96. With Joseph Cirincione, he is the author of Deadly Arsenals: Tracking Weapons of Mass Destruction. Wolfsthal is a non-resident fellow with the Carnegie Endowment for International Peace and with the Managing the Atom Project at Harvard University.