The Perseverance rover has collected and cached 38 samples from Jezero Crater in hermetically sealed canisters.
The crater contained a lake of liquid water and possibly the "key building blocks of life" about 2.5 billion years ago, a time when microbial life on Earth was already thriving.
NASA plans to isolate the samples from the machines and people that will handle them all the way from pickup on Mars to delivery to Earth. Theoretically this will prevent both forward and backward contamination.
The current scenario has Perseverance meeting up with the Sample Retrieval Lander which will be carrying a Mars Ascent Vehicle (MAV) and two helicopters like those already in use on Mars. The helicopters are there as backup in case something goes wrong during the canister transfer.
The MAV is a rocket with a cargo space containing a basketball-sized receptacle called the Orbiting Sample (OS) equipped with chambers for the canisters resembling those in a honeycomb.
NASA expects there to be windblown dust on the sample exteriors, which it will sterilize with ultraviolet light.
The OS will seal itself, after which the MAV will close up and launch itself into Mars orbit, where it will disgorge the OS.
The European part of the mission, the Earth Return Orbiter, will come up behind the OS, swallow it, and carry the OS back to Earth, where the Orbiter will eject it for re-entry and landing.
The OS will be protected by a conical heat shield but no parachute as it enters Earth's atmosphere and lands in the Utah Test and Training Range about 80 miles west of Salt Lake City.
Technicians will put the OS in a bag and the bag into a case which they will sterilize with heat or chemicals. From there the case will be transported in a vault on a flatbed truck to a nearby, purpose-built containment facility designed along the lines of a Biosafety Lab 4 (BSL-4), the highest degree of containment for studying pathogens and the weaponization of microbes. NASA is confident that it can execute this elaborate choreography—the most complex robotic space project yet.
The proposed biolab will have to combine the traits of a standard high-containment laboratory with those of facilities protecting extraterrestrial material from exposure to Earth conditions (called "pristine" labs). BSL-4 labs are built so that the air pressure is lower in interior rooms and in glove boxes where pathogens or potential biological weapons are studied than it is in other rooms or outside the building, which prevents microbes from escaping.
But in order to protect extraterrestrial material from Earthly contamination, the reverse must also apply. Higher air pressure inside a room containing Mars rocks will keep Earth microbes from getting in. The lab would also need to ensure that the samples are not degraded or contaminated when studied for biological purposes and thereby ruined for study by other scientists like planetary geologists and geochemists. Some potential hybrid designs for the Sample Receiving Facility include an outer layer with negative air pressure surrounding an inner space with positive air pressure. Between the two spaces would be a third, double-walled isolator containing a high purity inert gas such as argon.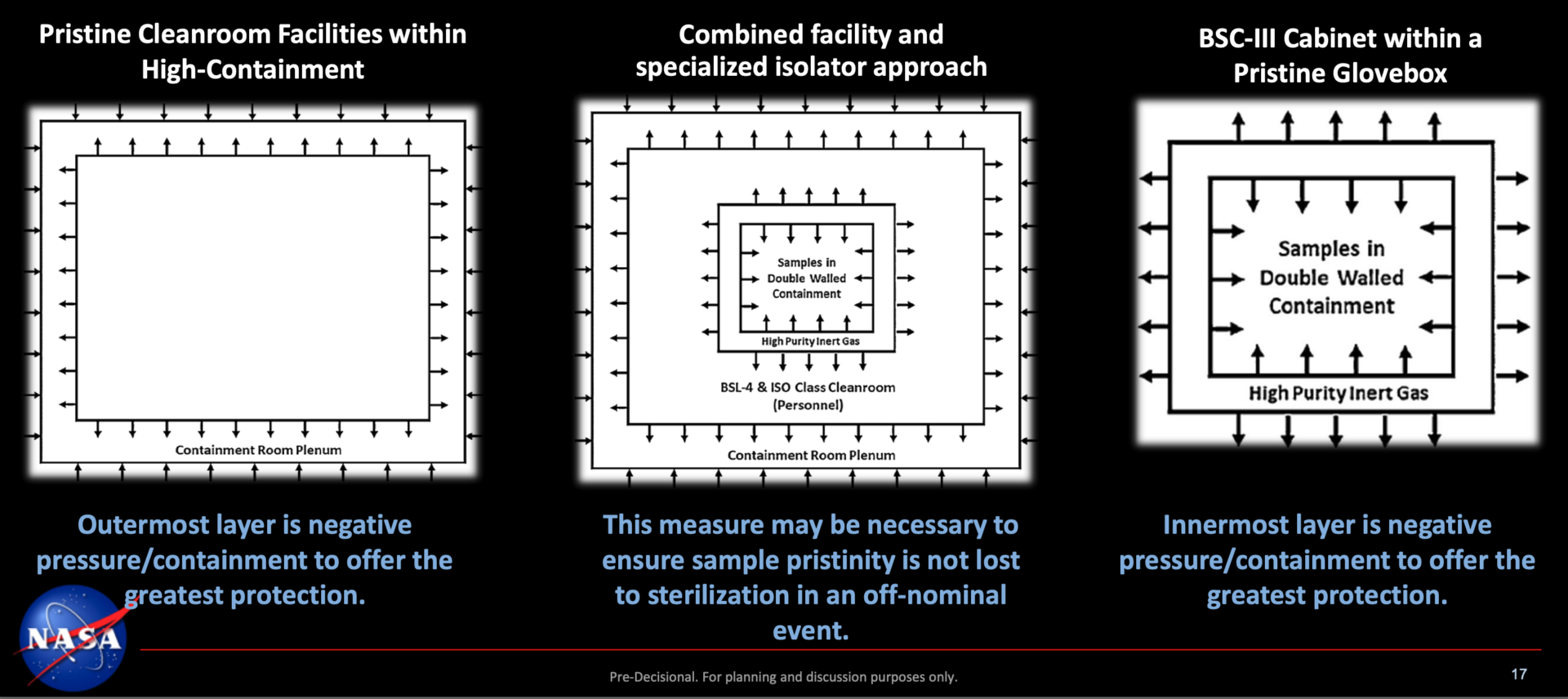 The MSR lab will join the rapidly increasing number of BSL-4 labs around the world, now numbering 51, with 18 more planned, mostly in Asia. Their safety is questionable. As the Bulletin has highlighted, the oversight and regulation of BSL labs both in the United States and globally is haphazard and falling behind advances in biotechnology. A 2022 study by the King's College London School of Security Studies reported 71 incidents involving the release of infectious pathogens either intentionally or accidentally between 1975 and 2016—a rate of almost two a year.
NASA's public-facing Planetary Protection Group information does not claim any specific expertise in biosafety or security. Its molecular biology lab at the Jet Propulsion Laboratory is a BSL-2 and appears to be focused primarily on forward contamination and sterilization of outgoing spacecraft and instruments. It is not clear how involved pathogen experts—such as those at the Centers for Disease Control and Prevention—will be in the MSR mission. Of the developing MSR biolab design, Benardini says, "I don't think there's major technological hurdles. It's not an everyday thing we do or an everyday facility we would see, but it's not infeasible to imagine or build such a system. It just takes work."
The Planetary Protection Group's expertise centers on sterilization of space-faring hardware.
NASA's bland confidence in its own competence and the low odds of finding life on Mars are not shared by the popular culture, which has adopted a decidedly different attitude toward extraterrestrial life. The public imagination bloomed during the Apollo missions, generating memorable novels and improbable films and television series galore. Most of these involved encounters with vastly advanced humanoids, but a 1959 film, Angry Red Planet, featured cruel amoeba-like microorganisms grown to excessive size. Arthropods (Alien) and reptiles (the V series, innumerable Star Trek episodes) are also popular models for evil aliens. The V series creatively combined reptilian aliens with "red-dust bacteria." In the 2013 film The Last Days on Mars, astronauts find living microbes on Mars that turn crew members into zombies.
But the über-tale about space germs is Michael Crichton's 1969 novel The Andromeda Strain and the 1971 and 2008 movies of the same name, in which an extraterrestrial microbe escapes from a crashed satellite and scientists barely avert a humanity-erasing pandemic. Crichton's innovation was to combine fear of extraterrestrial conquest with unease about biological weapons laboratories (even though the risk of one of these things is not like the other).
NASA experts insist that the international Committee on Space Research (COSPAR) and NASA's internal policies require the utmost precautions to prevent the escape and spread of any Mars material on Earth, and that the MSR mission is expected to conform to COSPAR's most stringent standards. Caitlyn Singam, a bioengineering doctoral candidate at the University of Maryland with degrees in biology and systems engineering, does not think COSPAR's planetary protection protocols are up to date. Singam presented her COSPAR critique at the 2022 International Astronautical Congress.
"Microscopic life tends to be a lot more variable than macroscopic in terms of viability," Singam says. "That doesn't get incorporated into planetary protection strategies. My take is you're underestimating microbes. They are the wild cards … they're always going to surprise you in how adaptable they are. They haven't survived this long by not being flexible." They reproduce and mutate frequently, she adds, and they're able to share genes directly by horizontal transfer, which "allows them to adapt as a population over a short period of time."
There is only a small cohort of outright objectors to the MSR mission, centered around the International Consortium Against Mars Sample Return (ICAMSR). Barry DiGregorio is ICAMSR's founder and a former Honorary Research Fellow with the Buckingham Centre for Astrobiology in the United Kingdom, which was established by the late Sir Fred Hoyle and is now led by astronomer Chandra Wickramasinghe.
DiGregorio says NASA's biggest error has already occurred: the decision to bring back samples at all.
DiGregorio cites historical statements by astrophysicist Carl Sagan, pioneering microbial geneticist Joshua Lederberg, and evolutionary microbiologist Carl Woese expressing concern about bringing Mars to Earth. Beyond that, he thinks the moment of re-entry and landing of samples presents the greatest risk.
"This cargo won't even have a parachute," says DiGregorio. "They're going to hope it comes through the atmosphere, and it won't be knocked off course by space debris."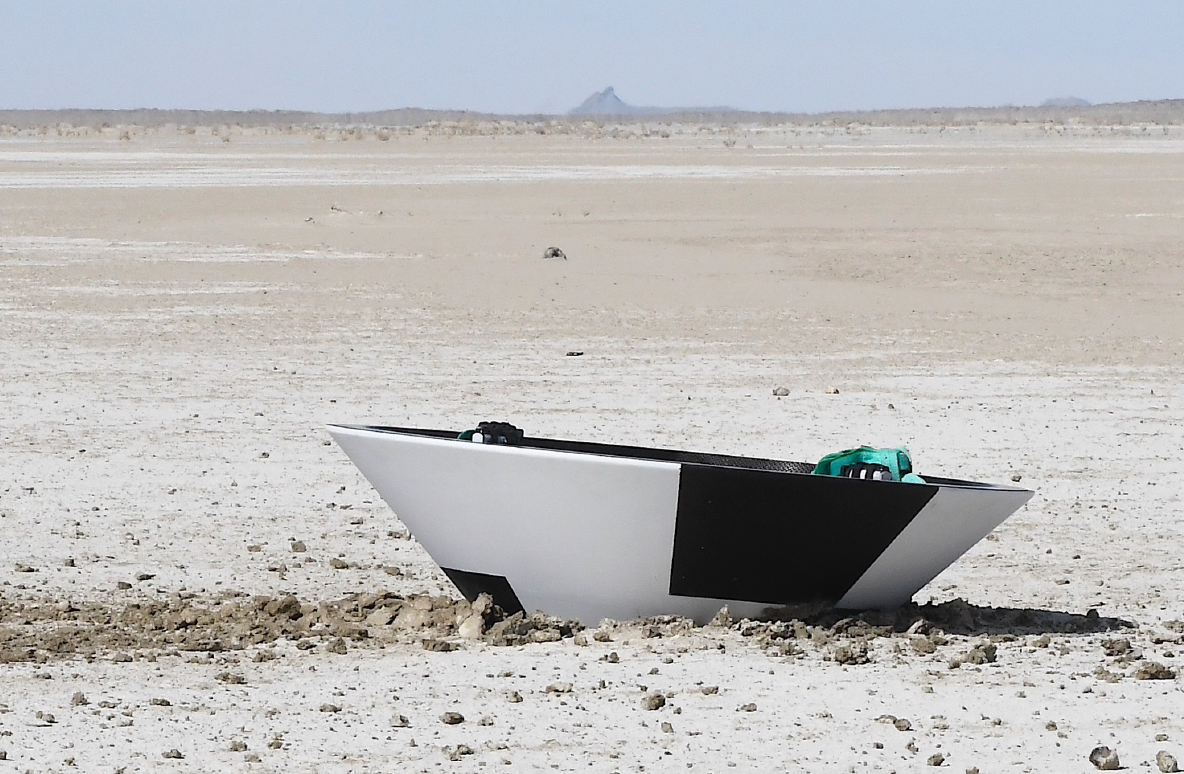 However remote, the possibility that dangerous alien life will be imported to Earth spooks the public, especially because fear of future contagion tends to spike after pandemics. Public comments about the Environmental Protection Agency's required Programmatic Environmental Impact Statement (PEIS) trended against the MSR.
"NASA (and its partner ESA) seem willing to put the curiosity of a handful of space scientists above the rights of the billions of humans on Earth to live safely and without contagion," one contributor wrote.
DiGregorio's position about the MRS mission is very close to a statement about climate change by the statistician and financier Nassim Taleb, who has written extensively about black swans. Taleb and three colleagues published a letter in 2015 saying in part, "We have only one planet. This fact radically constrains the kinds of risks that are appropriate to take at a large scale. Even a risk with a very low probability becomes unacceptable when it affects all of us—there is no reversing mistakes of that magnitude."
Given that the current rovers and sophisticated instruments in Mars orbit have operated very well, it may seem that we could just continue investigating from a distance. DiGregorio favors building a space station or a moon base to deal with Mars samples. But NASA and many academic scientists contend that nothing can replace observation with instruments that are not easily adapted to space conditions. According to the Planetary Society, "[C]ertain questions can only be answered by tools that are too large, heavy, and power-hungry to fly on spacecraft."
Hays agrees. "Any time you make an instrument [for robotic spacecraft or landers], you have to work to condense it and reduce power consumption," Hays says, so "on a mission you're going to lose some resolution."
This is a major factor for the biological instruments. Bacteria can be studied with optical microscopes, but viruses are a different case, says Ken Stedman, co-chair of NASA's Virus Focus Group and a biology professor at Portland State University. To search for viruses in Mars samples, Stedman says, "I would want to use a transmission electron microscope. The really good ones are 20 feet tall and cost $20 million"—far too heavy and expensive to adapt to remote robotics—and in any case his investigations will likely take place in an academic setting; NASA is not planning to equip the lab with such instruments. At present the lab is conceived of as a depot where the samples will be assessed for safety and catalogued, not a laboratory investigating specific scientific questions. The idea is that once safety is determined, samples will be loaned to other laboratories with specialized equipment.
Some believe NASA's biggest error has already occurred: the decision to bring back samples at all.
There is another problem with assessing the risk of the MSR mission, and it is embedded in the philosophical assumptions and cognitive tools humans use to analyze risk. For decades researchers and managers making risk estimates have been accustomed to disregarding the outliers—such as the five percent of the spectrum at either extreme of a probability bell curve—exactly because these outcomes are so unlikely. Few science organizations want to expend effort and money on low-probability events—even if they have high consequences should they occur. It is very tempting to chop off the outliers.
But for extreme cases, Casagrande, who says he works only on existential risks that could end civilization, thinks "it does make sense to look at the one-in-a-thousand or once-in-a-lifetime [chance]." Still, he adds, "if you're going to take a civilization-destroying risk, there should be some evidence that it could happen."
 Here the black swan rears its graceful head, a volume of Hume under its wing.
Taleb introduced the idea of the black swan in finance and economics in 2007. Writing in the New York Times, he listed the key traits of a black swan event as follows: "First, it is an outlier, as it lies outside the realm of regular expectations, because nothing in the past can convincingly point to its possibility. Second, it carries an extreme impact. Third, in spite of its outlier status, human nature makes us concoct explanations for its occurrence after the fact, making it explainable and predictable."
Life on Mars fits this description neatly.
Chester Everline, a systems engineer at the Jet Propulsion Laboratory, said it another way in a public comment to the MSR PEIS. "The repeated appearance of statements pertaining to the Martian surface being too inhospitable for life to survive there today [leaves] the impression (perhaps unintentional) that from an environmental risk perspective there is very, very, likely nothing that will be returned from Mars capable of adversely impacting Earth's biosphere," he wrote. "However, the basis for such statements is a conclusion drawn from a consensus" rather than empirical evidence. He added, "Given that we know essentially nothing about how Martian material may interact with Earth life we can neither rule it out nor completely protect our planet from such a potentiality."
Asked how NASA's preparations for low-probability, high-consequence events are progressing, Benardini says, "In our probabilistic risk assessments, we have a lot of that complexity built in. What is the spectrum of care-abouts, what should we be focusing our energy on, from a systems-engineering and safety perspective?"
NASA is leaning rather heavily on "a conclusion drawn from consensus." It has a reason: that's the only thing it can do without scrapping the mission. In claiming to look only for past life, NASA is hedging its bets. It can have its cake and eat it too by finding past but not present life on Mars.
A little cognitive dissonance is inevitable when trying to parse NASA's insistence that it is looking for extraterrestrial life but doesn't really expect to find any, and that it is taking all precautions, but they're probably not necessary. This can be explained, says Paige, the UCLA physicist, by non-scientific issues.
"The key question is," says Paige, "is this worth the amount of money we're putting into it? And are there any risks? The concern by the administrators was if we hype this is as if we're looking for life on Mars, and we don't find it," the program will lose its justification. "Whereas if we go for this potentially less consequential [goal], like looking for past life, then the program goes on."
The MSR mission is likely to undergo more revision; very little of it is set in stone. And it is suffering from the same ills as another high-cost NASA effort, the James Webb Space Telescope (JWST). First proposed in 1996, the Webb took 25 years to arrive in orbit, at a cost of nearly $10 billion. The MSR'S total cost is approaching that, and in July the Senate Appropriations Committee handed NASA an ultimatum: Keep the mission within budget, or it could be canceled. A further blow came in September when an Independent Review Board declared "[T]here is currently no credible, congruent technical, nor properly margined schedule, cost, and technical baseline that can be accomplished with the likely available funding." Further, the report noted, although the mission is a noble one, "The organizational arrangement greatly amplifies cultural differences and dynamics," indicating that NASA has yet to resolve the turf wars that have plagued Mars missions since Apollo.
One could say that the Webb telescope was worth the money and trouble because it is working superbly, and there is still hope the MSR can work, too, if properly executed. More and more biological and geochemical research suggests that life on Mars—at least life resembling that on Earth, and even extant—is a possibility. But the swan reminds us that what has happened on Earth is not a foolproof guide to what has happened on Mars, and our remote investigations can't provide conclusive evidence. Assuming the mission is still deemed worthwhile, it seems the only choice is to proceed with extreme caution.
Former NASA planetary protection officer John Rummel told Scientific American in 2022, "People have to have some kind of respect for the unknown. If you have that respect, then you can do a credible job, and the public is well-served by your caution."
NASA should not be forced to cut corners or permitted to disregard the real chance of a black swan from Mars. NASA's record shows what can result when that occurs—human errors spike, and the historically dominant specialties—namely engineering, physics, and astronomy—tend to allow biological knowledge and risks to slip to the bottom of the priority pile. In this case, that laxity is the real peril, because when humans are cavalier toward—or oblivious to—black swans, they are unlikely to react appropriately upon their discovery or even recognize one from the extraterrestrial equivalent of Australia.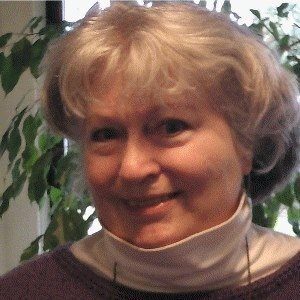 VALERIE BROWN is a science writer based in Oregon. She has covered environmental health, climate, nuclear waste, and microbiology, among other subjects, receiving an explanatory journalism award from the Society of Environmental Journalists for an article about epigenetics. In her spare time she writes songs and novels.