Planned Gifts
Charitable gifts help you meet your current philanthropic goals and extend your generosity well into the future. You can make a significant impact through a gift that costs nothing in your lifetime through a charitable bequest.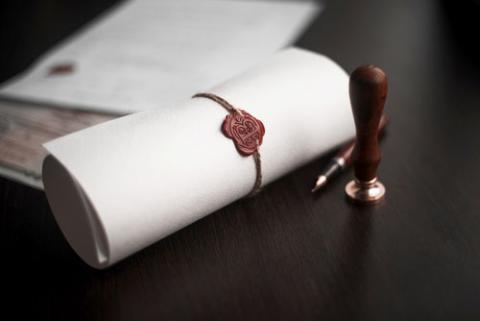 Bequests may include cash, stocks, bonds, real estate, collectibles, or retirement-plan assets. Other assets may also be willed to the Bulletin. You can give a specific dollar amount or a percentage of your estate. You can even name the Bulletin as a residual beneficiary. This means that the Bulletin will receive the remainder of your estate after all other bequests and taxes have been satisfied.
Sample Bequest Language
If you would like to remember the Bulletin through a bequest, it is very important that this estate gift be correctly worded. Please review our suggested sample bequest language, which provides the language to record your wishes in your will:
I, [name], of [city, state, zip code], give, devise, and bequeath to the Bulletin of the Atomic Scientists [written amount, or percentage of the estate, or description of property] for its unrestricted use and purpose. 
Consult with Your Legal and Tax Advisors Regarding Your Specific Situation
Please contact the Development Office at the Bulletin to discuss how the above options and other planned giving options might work for you. If you have already named the Bulletin of the Atomic Scientists in your estate plans, please let us know. Contact Anne Puotinen at [email protected] or 773.456.1747.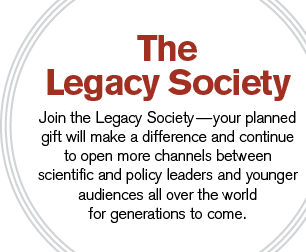 The Legacy Society was established to recognize and honor friends of the Bulletin of the Atomic Scientists who have provided for the Bulletin through their estate plans. The Bulletin of the Atomic Scientists is a nonprofit 501(c)(3) organization committed to making a critical difference by engaging science leaders, policy makers, and members of the interested public on topics of nuclear risk, climate change, and emerging technologies.
Membership in the Legacy Society is open to all who notify the Bulletin in writing that they have taken steps to provide a future planned gift for the Bulletin through their estate plans. These planned gifts include bequests provided by will or revocable trust, gifts created by various kinds of charitable trusts, and gifts created by naming the Bulletin of the Atomic Scientists as the beneficiary of a life insurance policy, retirement plan, or other financial instrument. Complete the Legacy Society membership form here. 
The Bulletin is grateful for the foresight and generosity of all Legacy Society members. The Bulletin's mission is as urgent today as it was at its founding – to make a critical difference by increasing awareness and offering solutions to the most pressing challenges facing our planet and its inhabitants. Legacy Society members' special commitment to the Bulletin's future inspires confidence, serves as an example to others, and ensures that the Bulletin will be here for the next generation and beyond.