In this issue, we look at the expensive and ineffective—yet potentially destabilizing—international pursuit of ballistic missile defense with the help of an extraordinary lineup of the world's top missile defense experts. We hope that steering the international community toward new, interlocking agreements to reduce nuclear arsenals and limit missile defenses is as simple as explaining the bottom-line fact of the matter: The United States has spent tens of billions of dollars on ground-based missile defense, and no one is sure the system it bought can ever work, even against smaller nuclear countries like North Korea. This issue has been made entirely free-access through August, 2018.
Driven by varying (mis)perceptions of the motives and technological capabilities of their ...
Subscribe Now
The Bulletin's award-winning magazine has gone tree-free. Subscribe to the digital journal for less than $7 a month.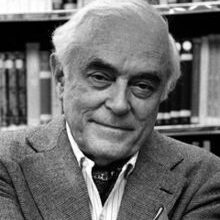 John A. Simpson
The John A. Simpson Archive is a searchable archive of the Bulletin of the Atomic Scientists containing every issue published since our founding in 1945.