The Einstein Circle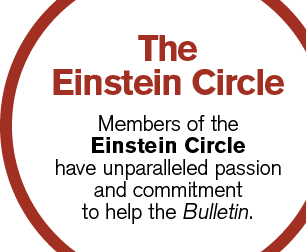 "Few things are more important in the days in which we live than the search for those truths to which the Bulletin of the Atomic Scientists is dedicated."
~ Albert Einstein
December 1, 1952
Annual Report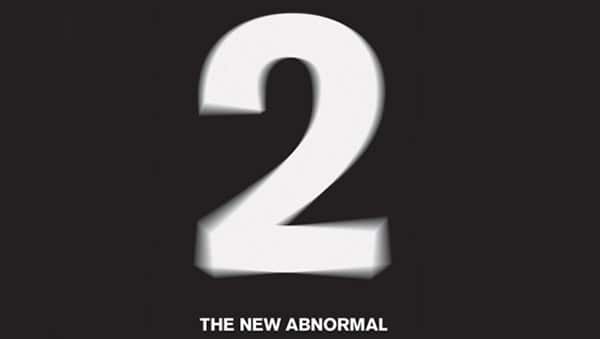 For more than seven decades, a dedicated network of board members, advisors, foundations, and donors have sustained the Bulletin of the Atomic Scientists. We extend our deepest gratitude to the board leaders, individuals, and institutions whose continued partnership is key to our efforts.
Legacy Society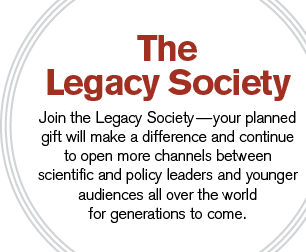 The greatest benefit of joining the Legacy Society is the satisfaction you will derive from knowing that your planned gift will make a difference and help open more channels between scientific and policy leaders and younger audiences all over the world for generations to come.
Donor Bill of Rights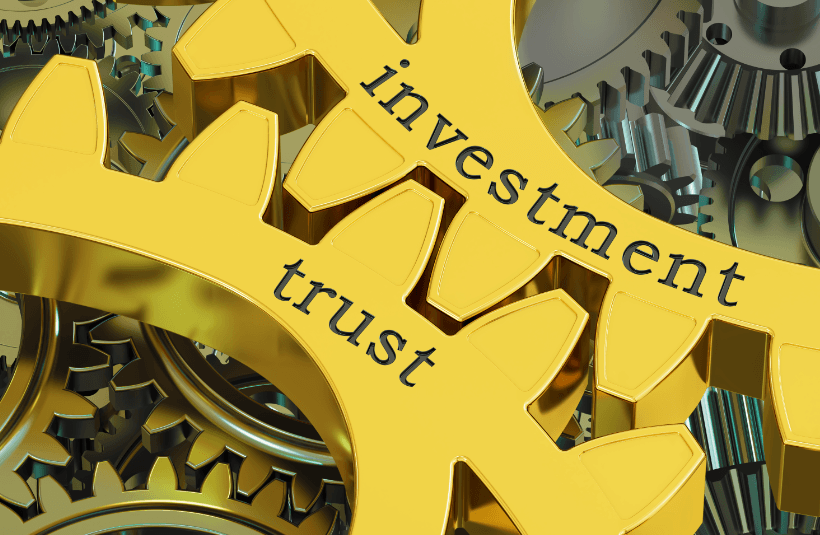 Enabled by the philanthropy of many, the Bulletin continues to make a critical difference by increasing awareness and offering solutions to the most pressing challenges facing our planet and its inhabitants. To ensure that donors and prospective donors have full confidence in how we manage philanthropy at the Bulletin, our leadership and staff are committed to the Donor Bill of Rights. 
Corporate and Foundation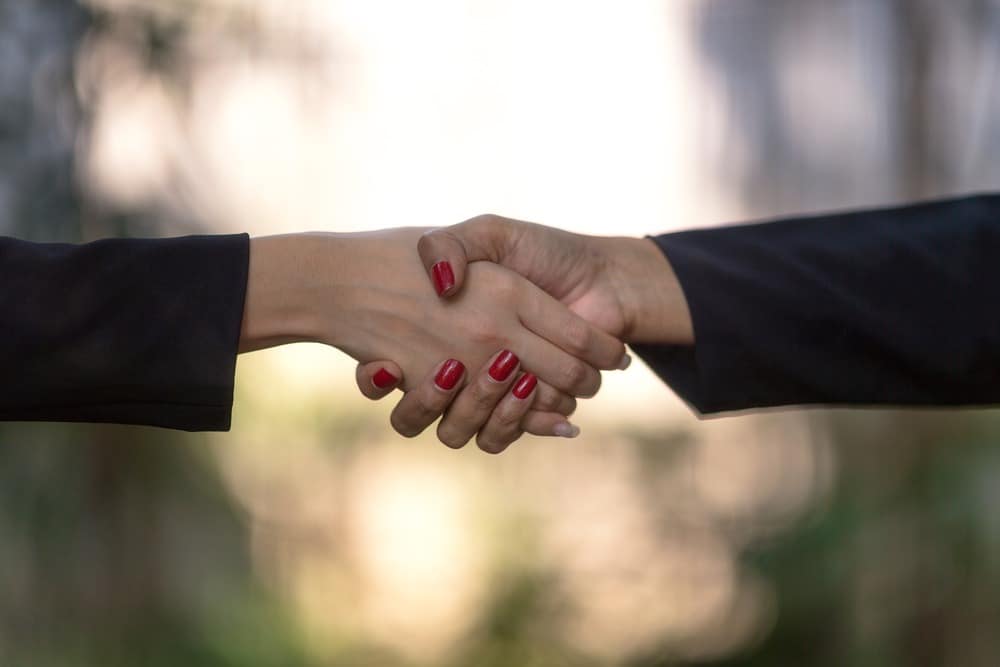 Private foundation support and corporate sponsorship are vital to our efforts as we work to connect with more decision makers and citizens around the world.
Donor Stories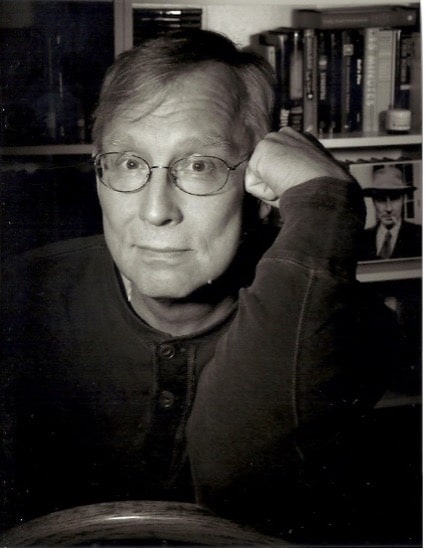 David A. Wargowski, a valued member of our community, is a member of our Einstein Circle and Legacy Society. We are thankful to David for his commitment to the Bulletin's mission and for his thoughtful philanthropy. Read our interview with David and learn why he supports the Bulletin!