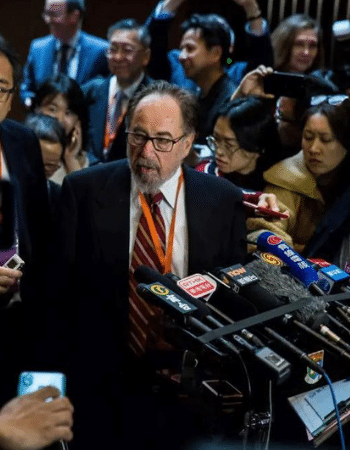 David Baltimore is an accomplished biologist, educator, and author.
He received the Nobel Prize in Physiology or Medicine in 1975 alongside Renato Dulbecco and Howard Martin Temin for virology research. Baltimore has also received other awards including the Canada Gairdner International Award, the National Medal of Science, and the Warren Triennial Prize.
He has more than 10 honorary degrees from universities including Yale and Harvard and has published two books: Molecular Cell Biology (1986) and Nobel Lectures in Molecular Biology (1977).
Currently, Baltimore is President Emeritus and Distinguished Professor of Biology at the California Institute of Technology.  
Baltimore's Bulletin contributions: