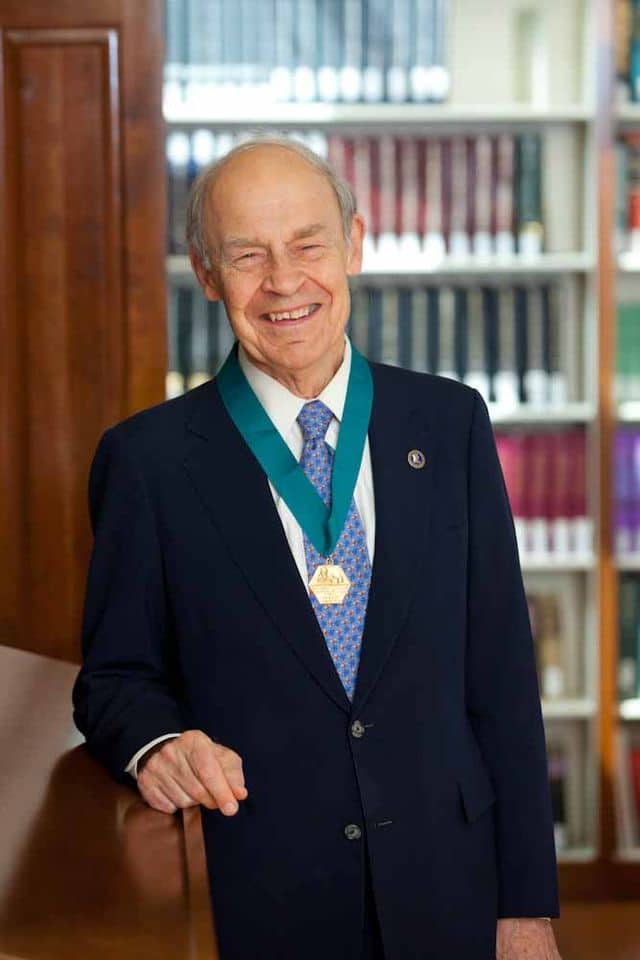 Dudley Herschbach is an American chemist and professor. He graduated from Harvard University with a PhD in chemical physics in 1958.
Herschbach won the Nobel Prize in Chemistry in 1986 along with Yuan T. Lee and John C. Polanyi for their work on the dynamics of chemical elementary processes.
He has authored multiple books including Table of Vibrational Force Constants (1961) and Molecular Collisions Chem Physics (2004).
Herschbach was awarded a Guggenheim Fellowship for Natural Sciences, US & Canada, the American Institute of Chemists Gold Medal, and the National Medal of Science for Chemistry.
Herschbach retired from Harvard as professor emeritus in 2003.