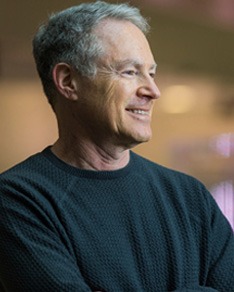 Eric Horvitz is the Chief Scientific Officer at Microsoft and an American computer scientist.
Horvitz received his PhD and MD in computer science from Harvard University and was elected a member of the National Academy of Engineering in 2012.
Horvitz is outspoken on the topic of Artificial Intelligence (AI) and has testified before the US Senate on the advantages and risks of AI.
He also participated in a Bulletin Virtual program where he discussed what the future of artificial intelligence will look like.
Horvitz published his dissertation, Computation and Action Under Bounded Resources, in 1990 and has also been published in Science, International Journal of Approximate Reasoning, and more.  
Horvitz's Bulletin contributions: