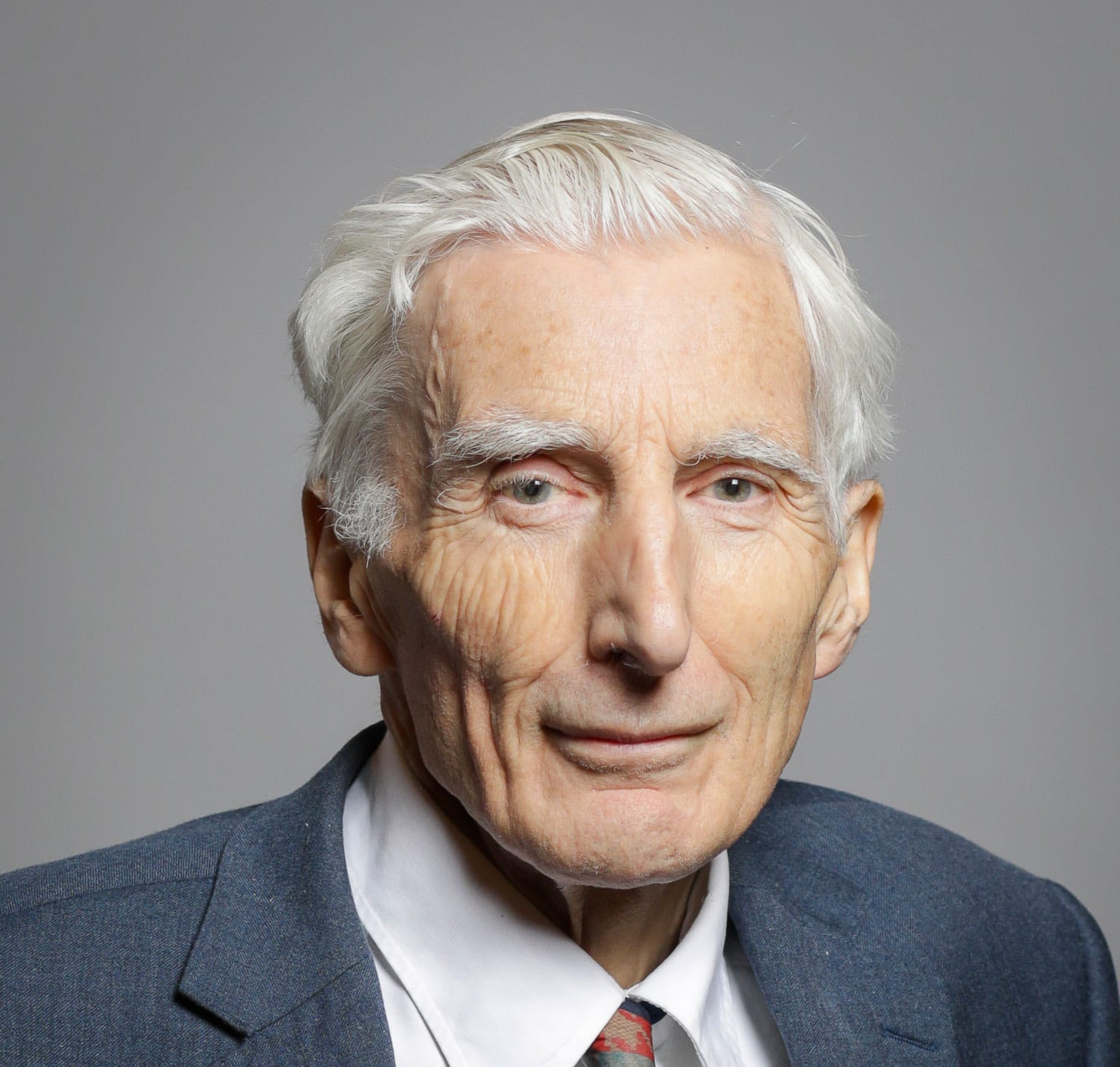 Martin Rees is a British cosmologist and astrophysicist who holds the position of the UK's Astronomer Royal.
From 2004 to 2012, he was the Master of Trinity College, Cambridge. Rees also served as the President of The Royal Society from 2005 to 2010.
He co-founded the Centre for the Study of Existential Risk with Huw Price and Jaan Tallinn.
Rees is also the author of multiple books including On The Future (2018), Our Final Hour (2003). He is the recipient of the Balzan Prize, Bakerian Medal, and Lecture award among other awards.