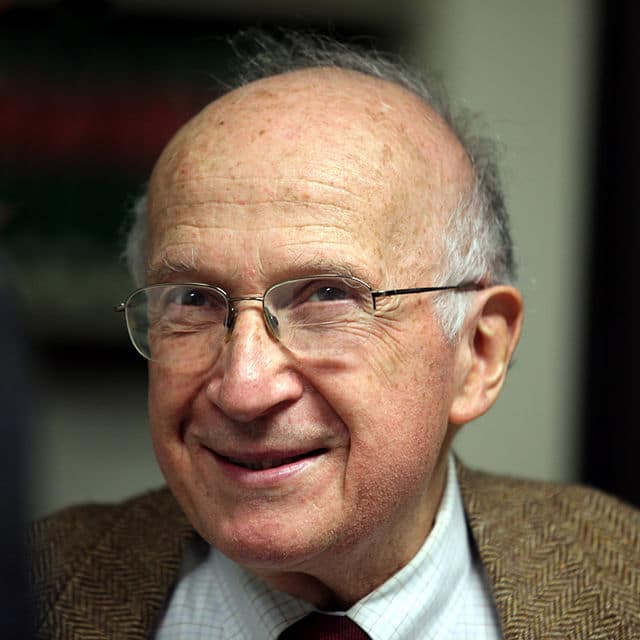 Roald Roffman is a Polish-American chemist who won the 1981 Nobel Prize in Chemistry for theories on chemical reactions (Kenichi Fukui was also awarded the Nobel that year for similar theories he developed independently).
Hoffman has received the Priestly Medal, National Medal of Science for Chemistry, and more. He has written multiple books including The Same and Not The Same, Beyond the Finite: The Sublime in Art and Science (2011) and Chemistry Imagined: Reflections on Science (1993).
Hoffmann is currently the Frank H.T. Rhodes Professor of Humane Letters, Emeritus, at Cornell University.