The Bulletin of the Atomic Scientists has its own mobile app! It's now available to download on your smartphone, tablet or other mobile device.
You may download the app from:

You'll be able to read our latest stories for free, plus our premium magazine issues, which will require a sign-in using your subscription credentials. Download the app today!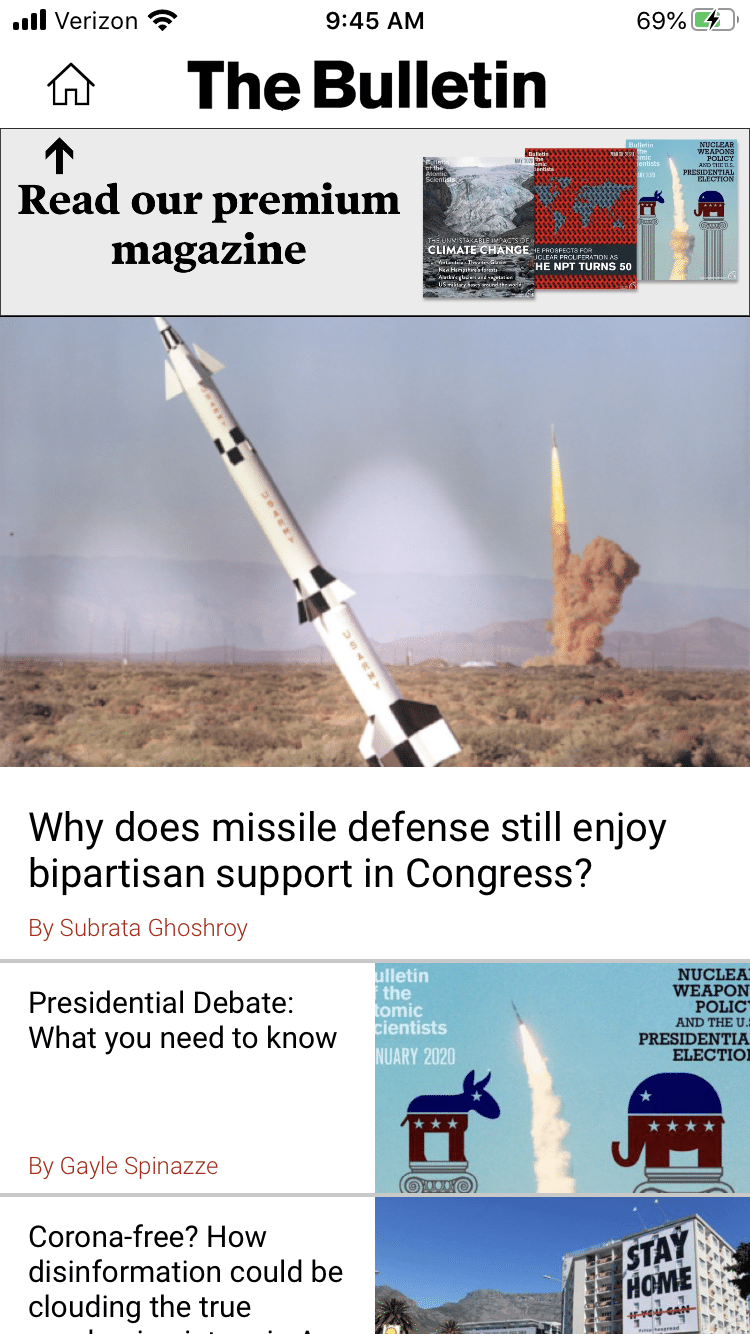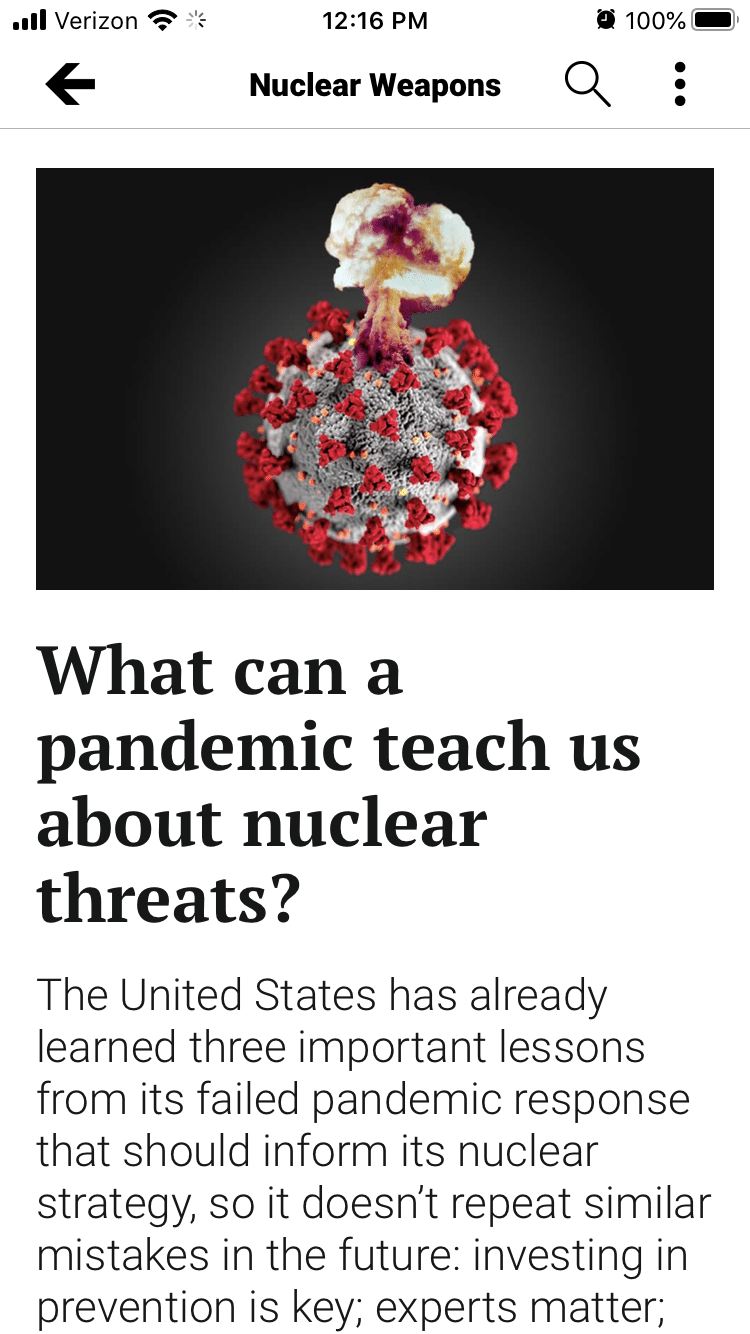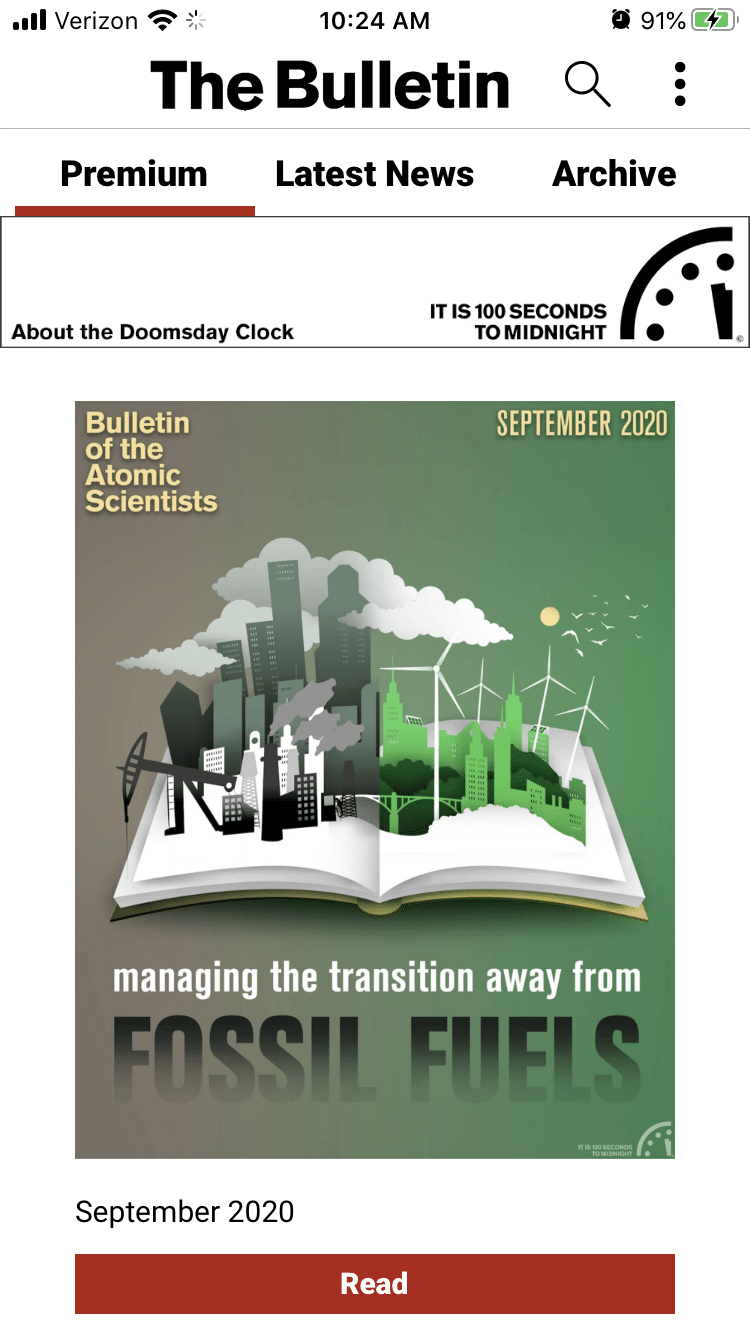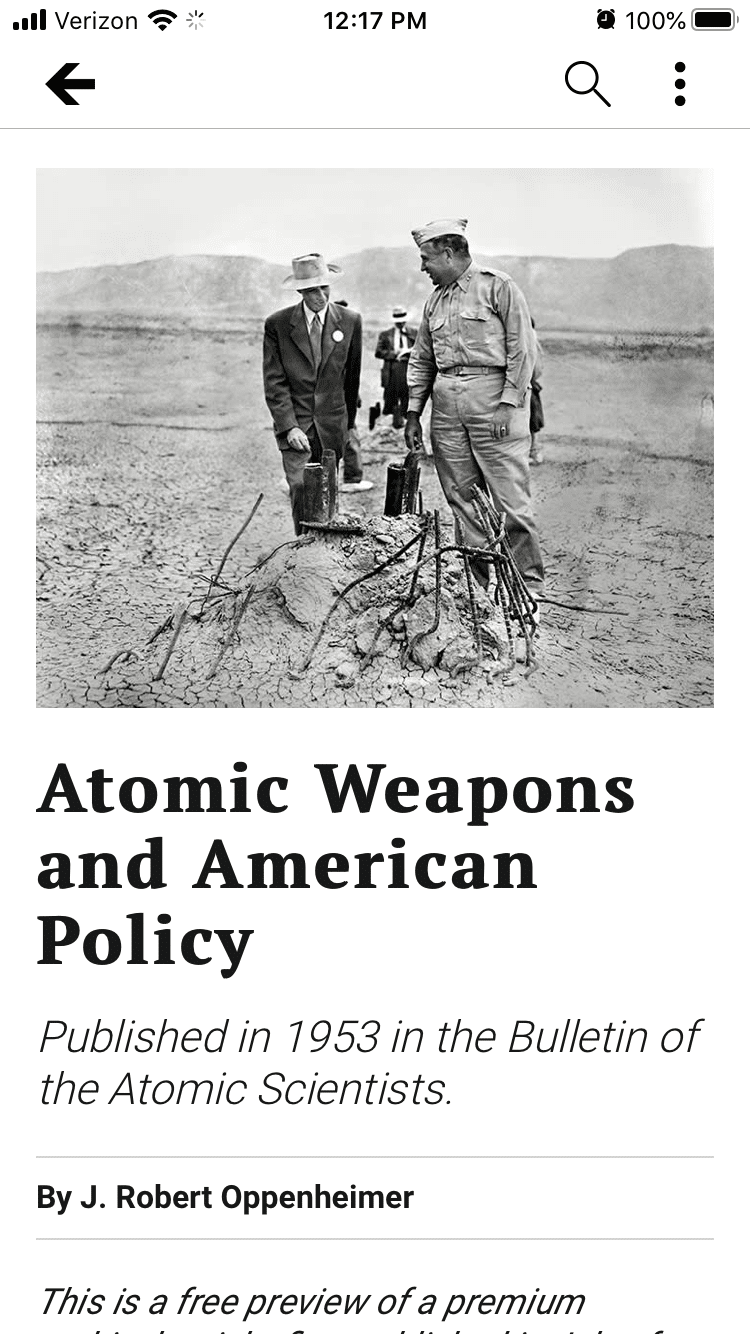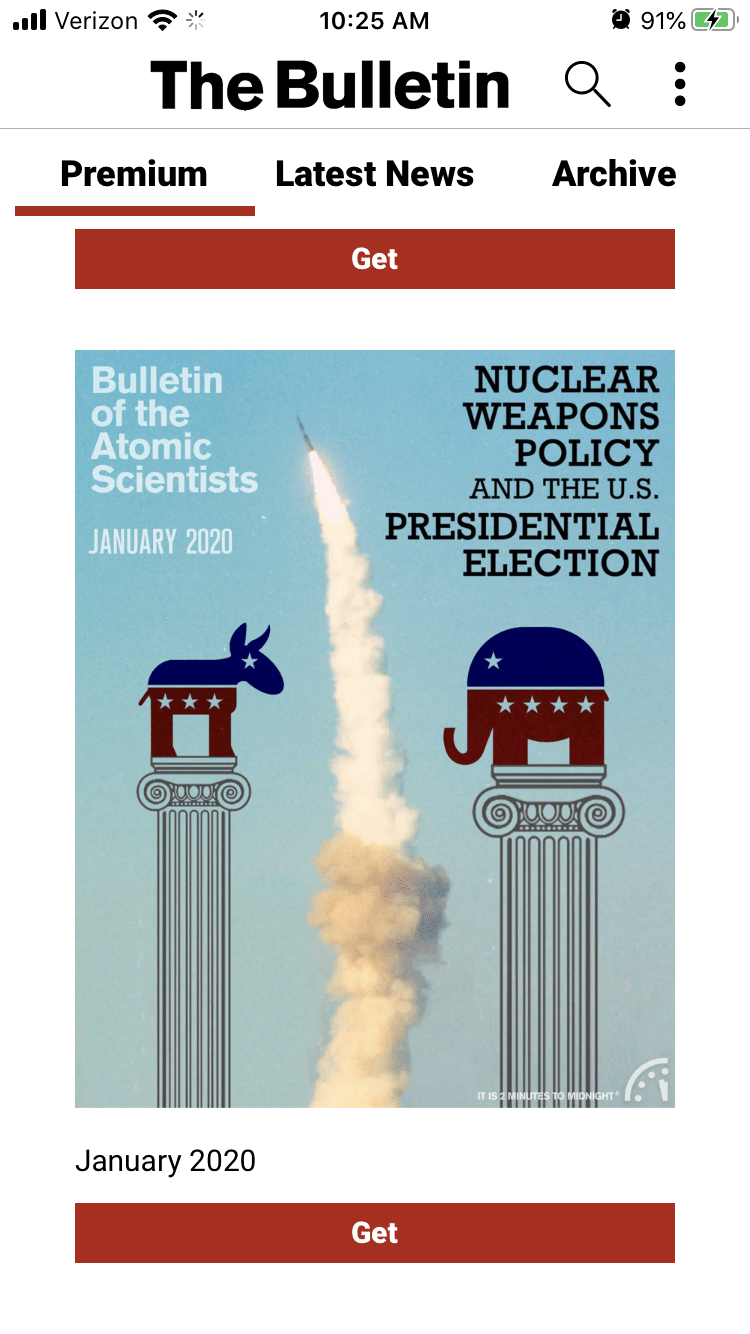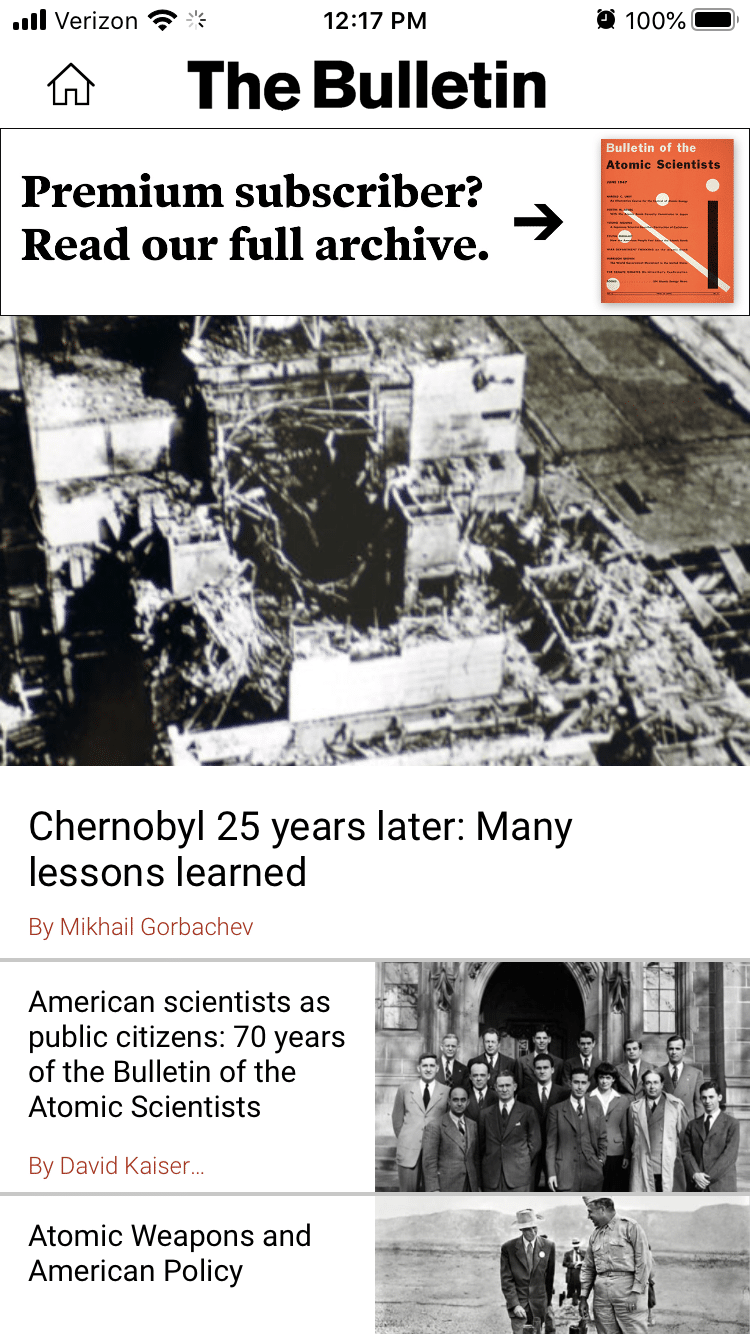 Archive: 1945-2019
Subscribers can read every back issue of the Bulletin.
Get the Bulletin's digital magazine and access to the archive for less than
$5 a month