Signed 75th Anniversary Book Giveaway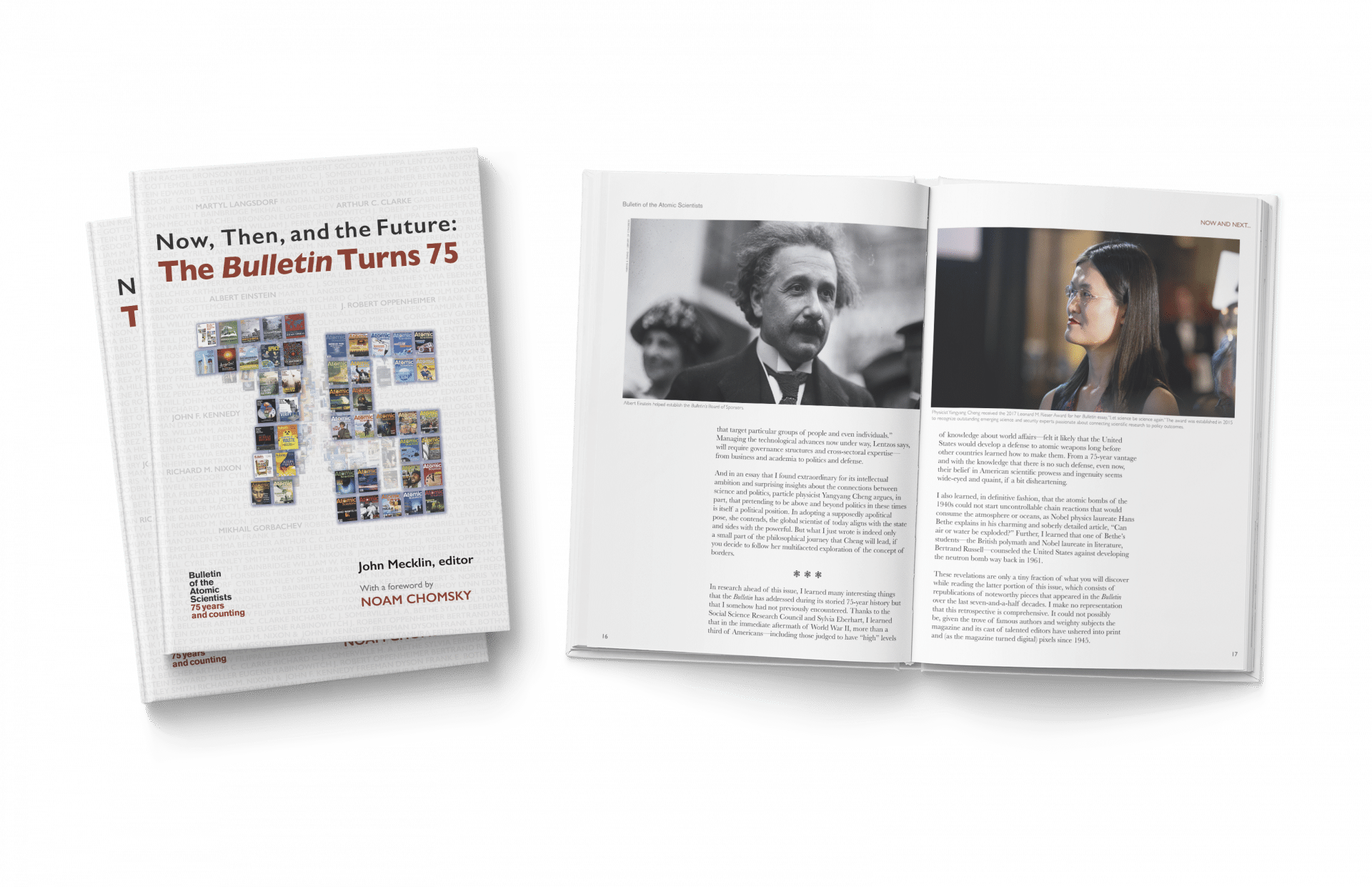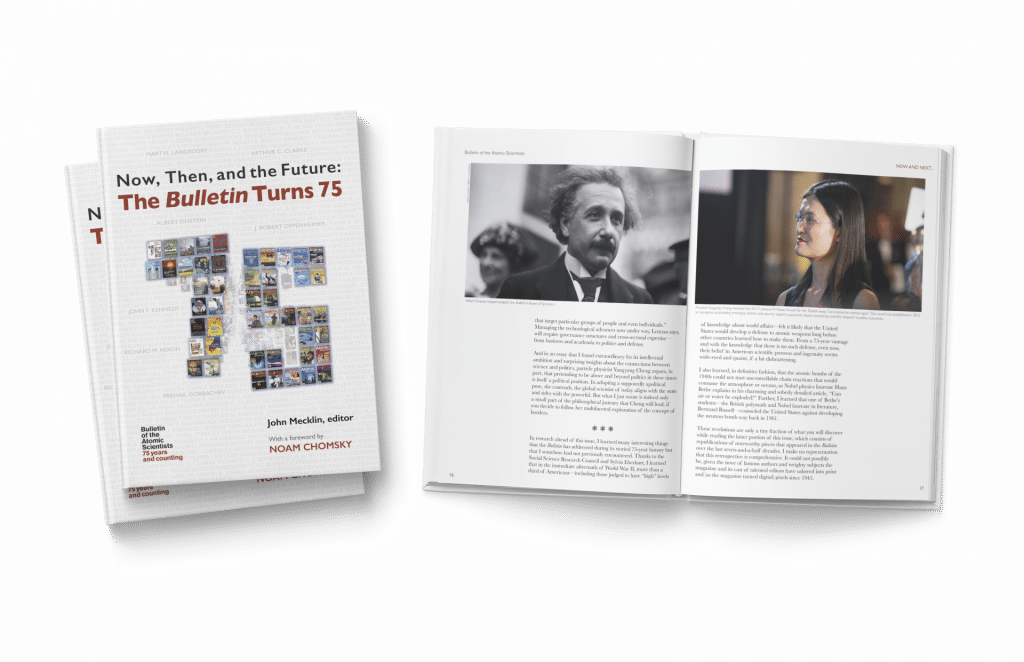 Join our newsletter list for a chance to win a Special Edition copy of "Now, Then, and the Future: The Bulletin Turns 75," signed by Noam Chomsky, editor-in-chief John Mecklin, and president and CEO Rachel Bronson.
This 365-page 75th anniversary book gathers some of the best writing published by the Bulletin so far. It includes never-before-seen bonus material, with a foreword from noted theoretical linguist and author Noam Chomsky.
Open to US and international subscribers who haven't previously joined the Bulletin newsletter list. Sign up below by December 13, 2021.