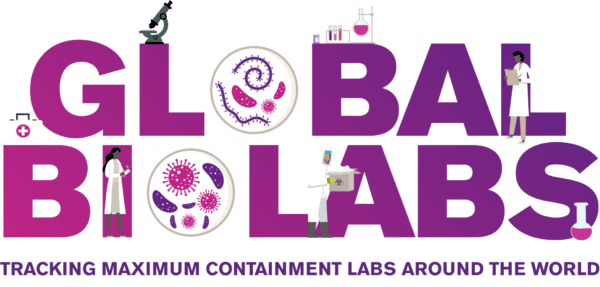 In 2022, the Bulletin partnered with GlobalBiolabs, an initiative to provide details of high containment labs around the world and their policies and practices to ensure safe, secure and responsible pathogen research.
The Bulletin collaborated with researchers from King's College London and George Mason University to re-launch their map of biosafety level 4 (BSL-4) and BSL-3+ labs around the world.
For countries with BSL-4 labs, the map now includes scores that assess a country's approach to biorisk management and the country's national governance and stability.
The map now presents the most recent research findings and will serve as a tool for developing policy recommendations to strengthen biorisk management in BSL-4 labs.
Explore the map and more of the Bulletin's biosecurity coverage below.
Mapped: Maximum containment labs around the world
NOTE: In some cases, planned labs are not shown in the map because their location has not been finalized. Map design by Erik English. More information regarding the methodology and accompanying reports can be found at GlobalBiolabs.org.