Annual Dinner and Meeting
Scenes from the 2018 Annual Dinner and Meeting
Thank you for joining the conversation!
2018 Annual Dinner & Meeting
About the Event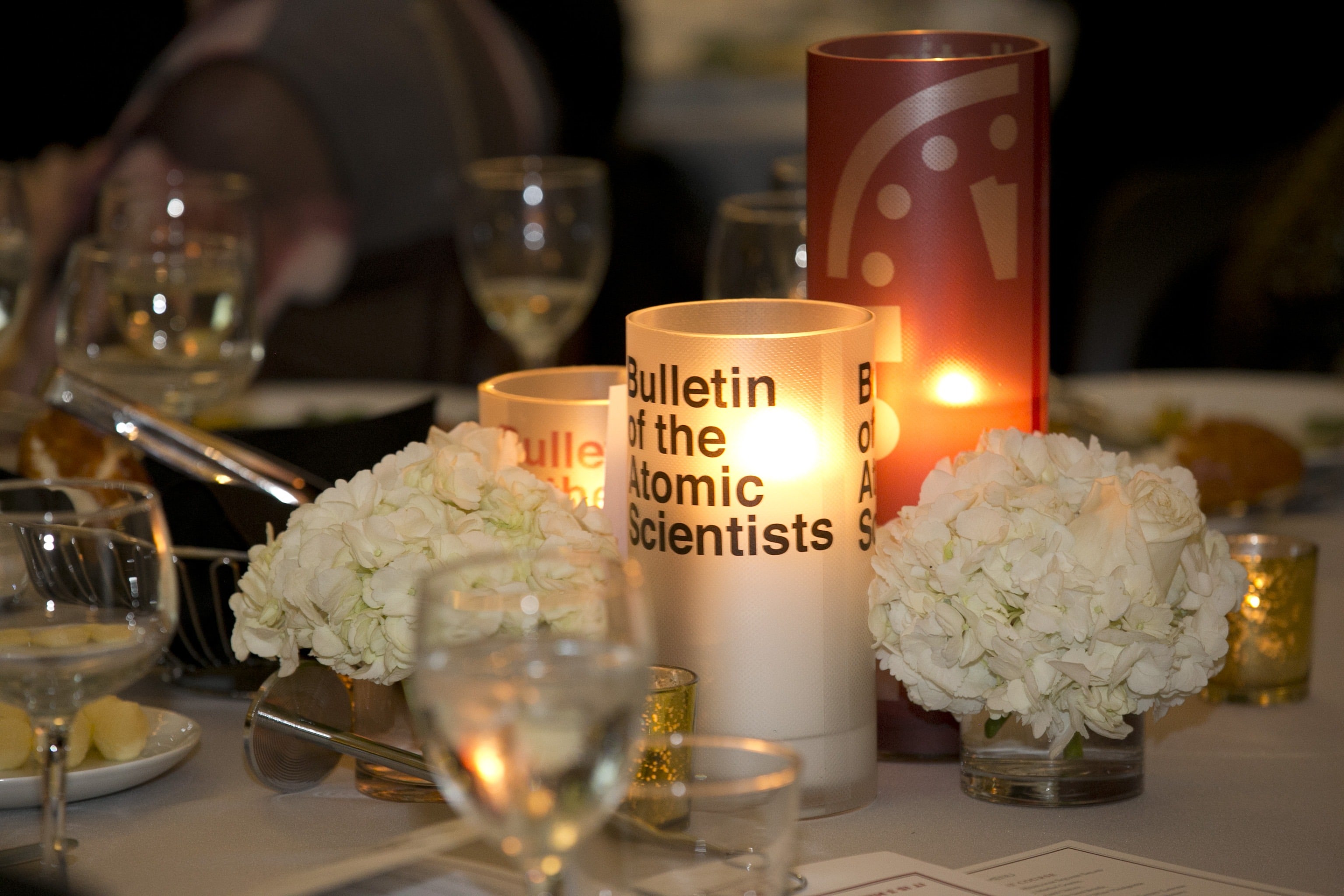 Our signature annual event in Chicago, the 2018 Annual Meeting & Dinner was held on Thursday, November 8, 2018. 
Sponsor Opportunities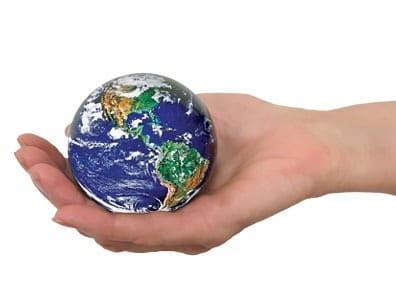 Thank you to our 2018 Dinner and Meeting sponsors!
Art by Judy Tuwaletstiwa, inspired by Robert Del Tredici/At Work in the Fields of the Bomb
Program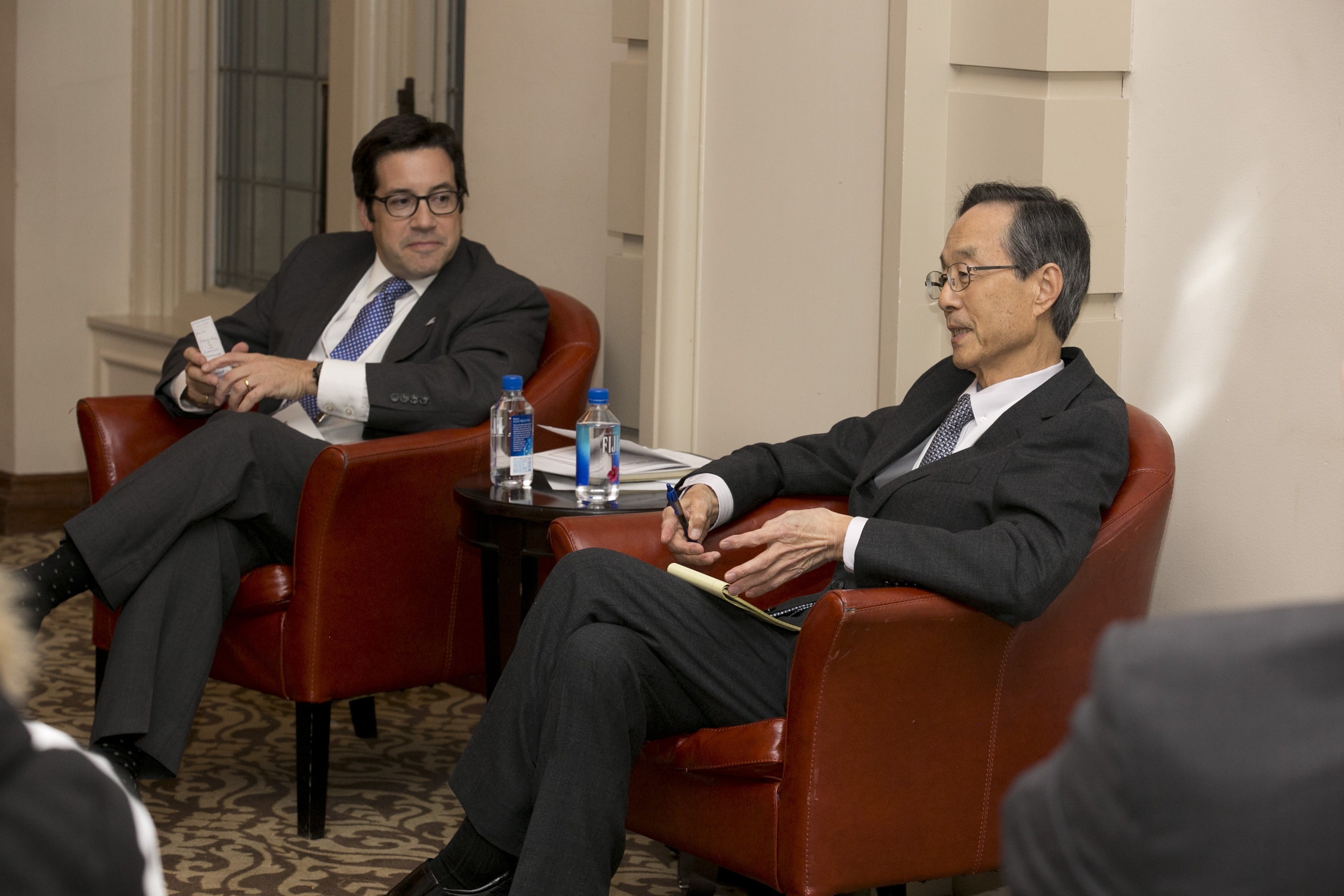 The Annual Dinner and Meeting bring together the best in policy expertise, civic leadership, and community engagement. 
Registration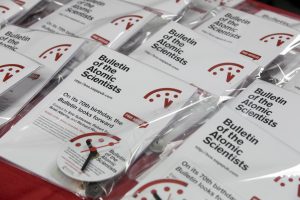 Thank you to everyone who registered for our 2018 Annual Dinner & Meeting!
Speaker Bios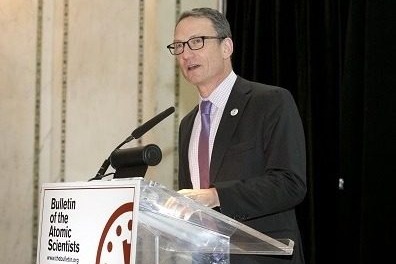 Our annual event is known for giving Bulletin stakeholders the opportunity to engage with leading science and policy experts about the most important issues facing the planet. See this year's lineup.
Logistics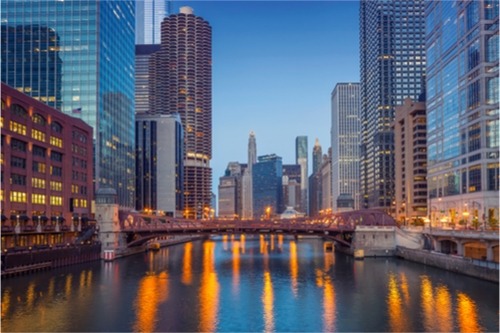 The Annual Dinner and Meeting was held on November 8, 2018 at the University Club of Chicago, located at 76 East Monroe Street at the corner of Michigan Avenue & Monroe Street in downtown Chicago, Illinois.