Annual Dinner and Meeting
Virtual 75 Years and Counting Anniversary Dinner
November 12, 2020 | 5 pm Central
Connect with the Bulletin's global supporters · Participate in high-level conversations · Engage from the comfort of home
Join the Conversation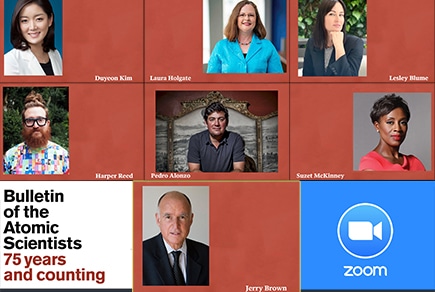 Immerse yourself in our virtual experience — this is not your average webinar.
Here's how it works.
Table Experts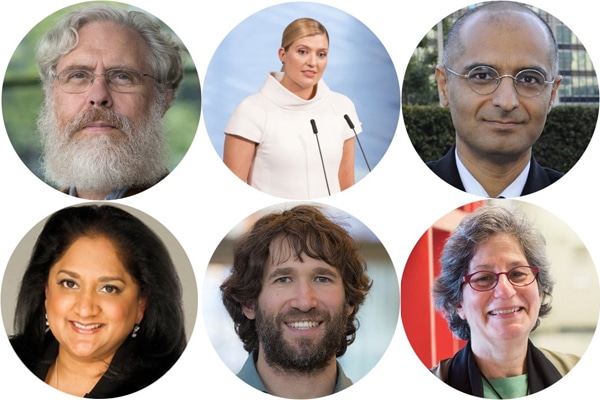 See the list of 30+ experts who could be at your dinner table on November 12th! Take part in discussions on nuclear security, climate change, and biosecurity, and other disruptive technologies.
Program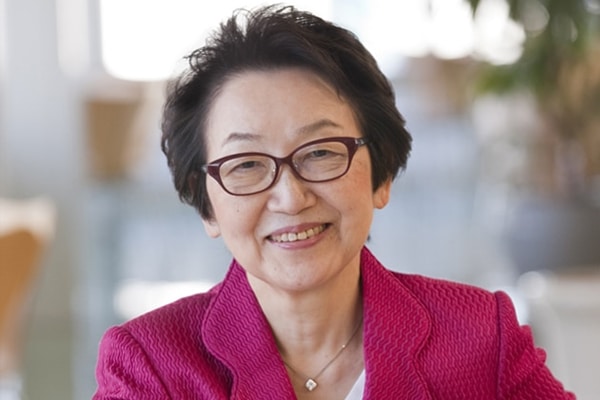 Engage with our global audience, thought leaders, and experts from around the world – like keynote speaker Yoriko Kawaguchi - all from the comfort of home.
Toast with Bill Perry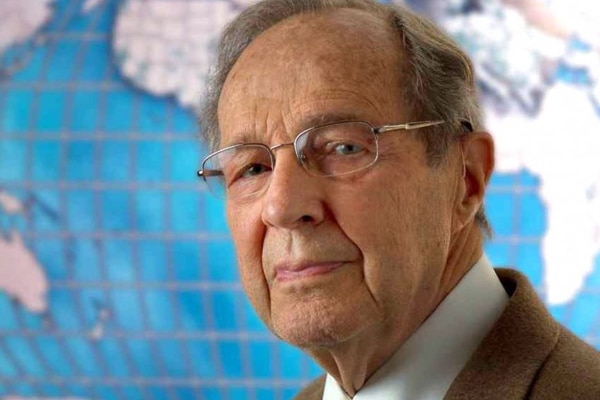 Celebrate our 75th anniversary--register and buy your Bulletin wine glasses today! Be ready to take part in a special toast with William J. Perry, Bulletin Board of Sponsors Chair and former Secretary of Defense.
Buy a Virtual Table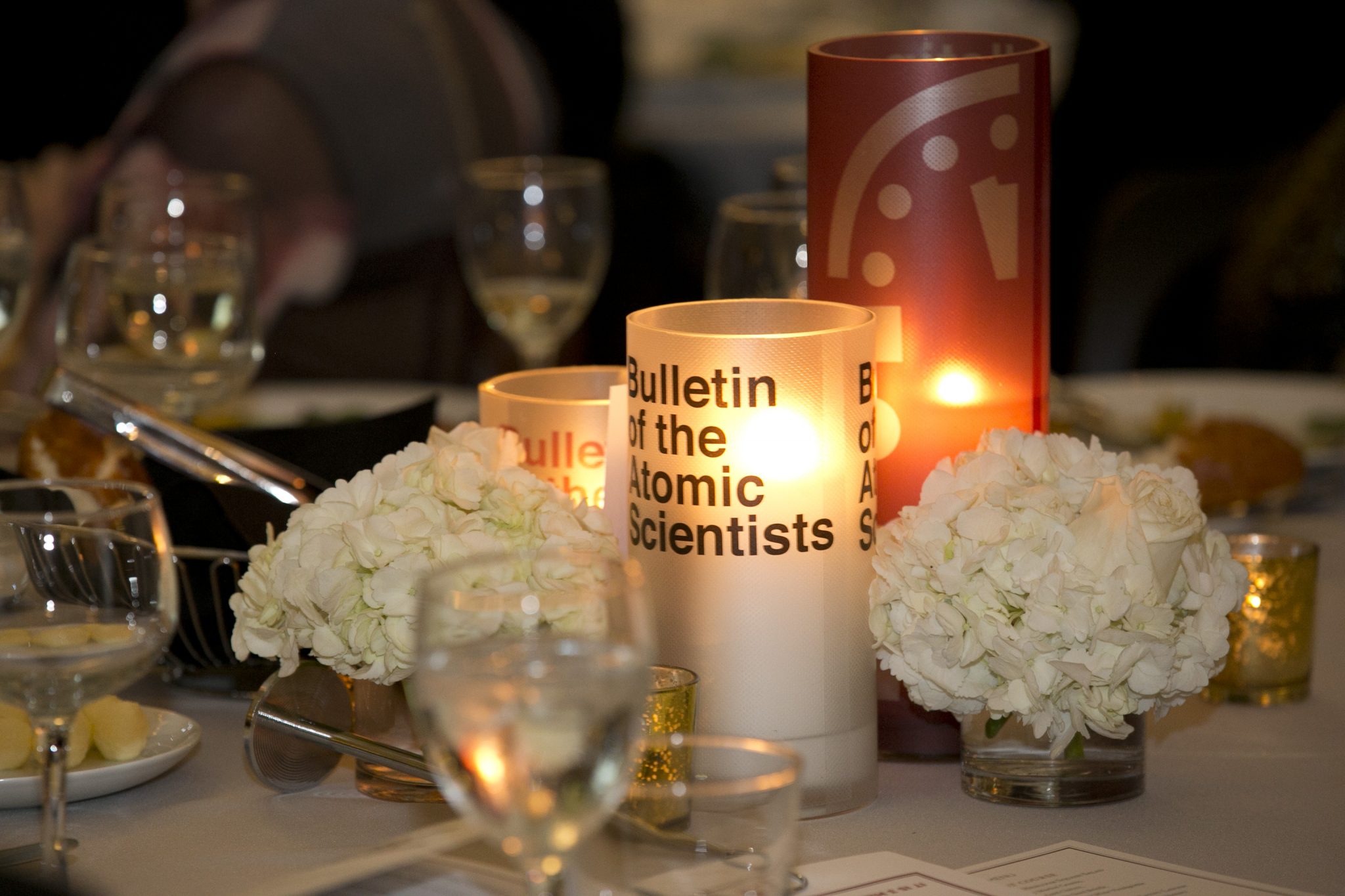 Create a virtual table of friends and colleagues from around the world. Get priority in choosing the experts that join your group's conversation.
Registration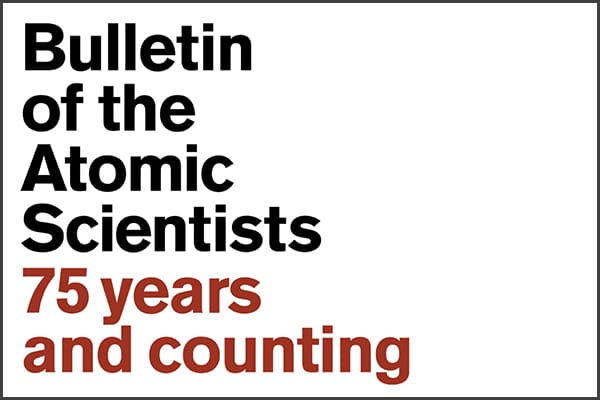 Register now for the 75th Anniversary Dinner. You can buy a table, gather a group of friends, or even purchase a single ticket. You can also make a gift toward the Revelle $25,000 Challenge Match.