Virtual Tour: Turn Back the Clock
Trinity: The first nuclear bomb test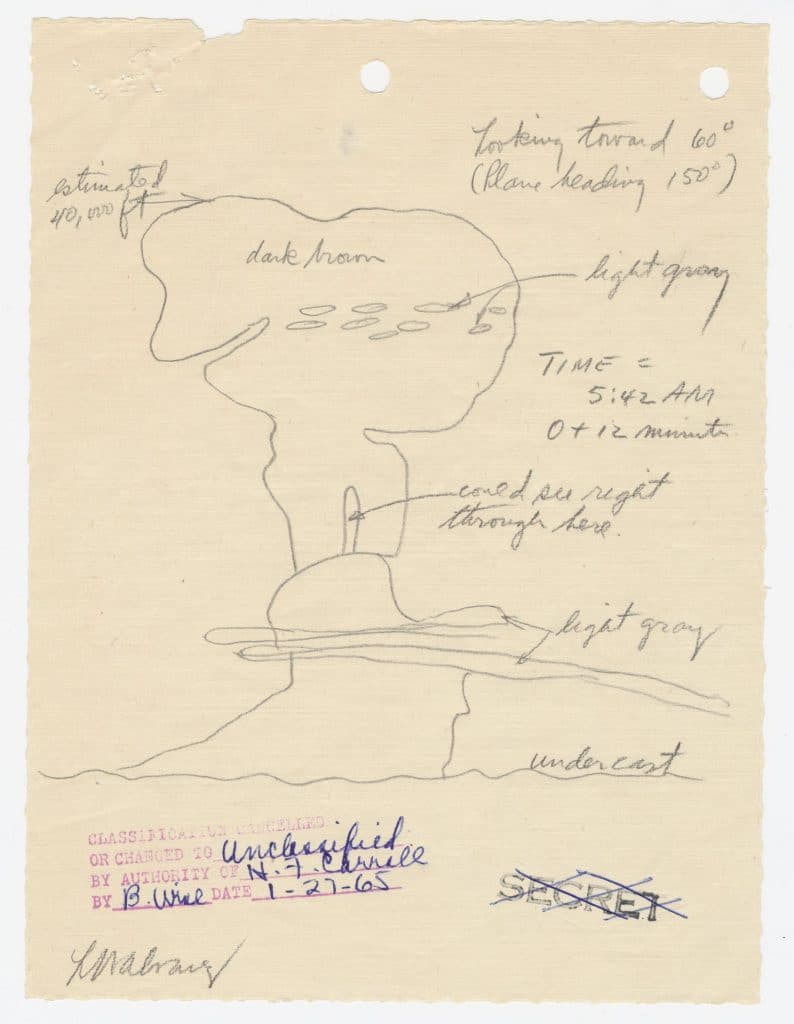 Eyewitness Account and Sketch of the Trinity Test by Manhattan Project Physicist Luis W. Alvarez, 1945 / Reproductions Courtesy of the U.S. National Archives and Record Administration
In a remote desert in New Mexico, scientists anxiously waited in pouring rain at 3 am on July 16, 1945.
They were awaiting "Trinity," the code name of the first detonation of a nuclear bomb.
At 5:29 am they successfully detonated the "Gadget," codename for the world's first atomic bomb. Releasing energy equivalent to more than 20,000 tons of TNT, it was four times stronger than even most scientists had anticipated. After this successful test, it would be only a few weeks until the first atomic bombs were used in war.
Years after the test, infant mortality rates were high in nearby communities, due to the radioactive fallout.
"The brightest light came that I had ever observed with my eyes closed. ... We stood up and looked into this black abyss ahead of us. ... There was this beautiful color of the bomb, gorgeous. The colors were roving in and out of our visual range of course. The neutrons and gamma rays and all that went by with the first flash while we were down. There we stood gawking," said Roger Rasmussen, a Manhattan Project Engineer, in 2015.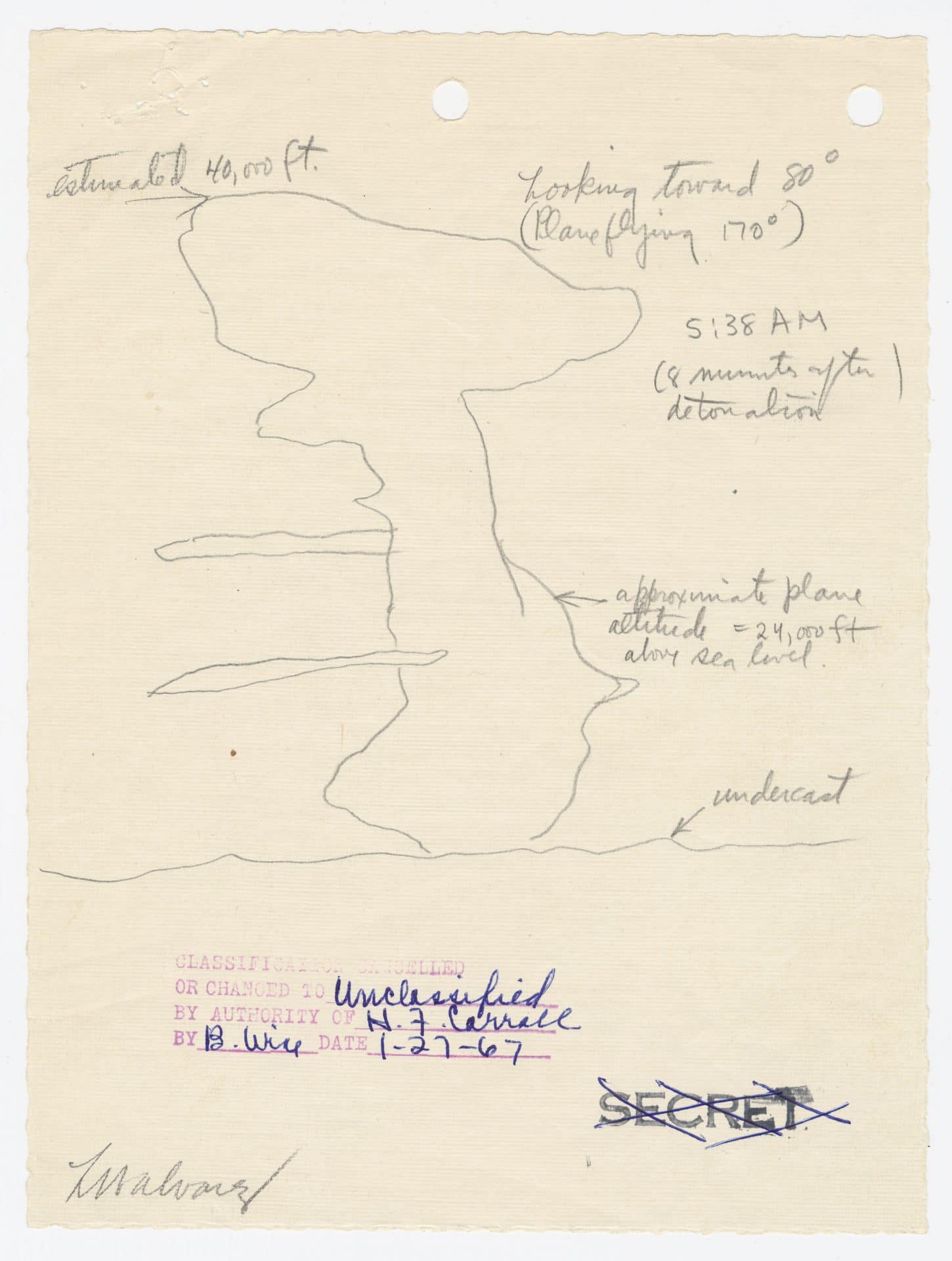 This artifact is featured in our virtual Turn Back the Clock tour. Take the tour to learn more about the history of the Doomsday Clock and discover how you, today, can help "turn back the Clock." Start here. 
Together, we make the world safer.
The Bulletin elevates expert voices above the noise. But as an independent, nonprofit media organization, our operations depend on the support of readers like you. Help us continue to deliver quality journalism that holds leaders accountable. Your support of our work at any level is important. In return, we promise our coverage will be understandable, influential, vigilant, solution-oriented, and fair-minded. Together we can make a difference.
Share: [addthis tool="addthis_inline_share_toolbox"]
This artifact is featured in our virtual Turn Back the Clock tour, based on an all-ages exhibit presented by the Bulletin at the Museum of Science and Industry from 2017 to 2019. Enter the tour to learn more about the history of the Doomsday Clock and what it says about evolving threats to humanity. See why Doomsday Clock matters more than ever and discover how you, today, can help "turn back the Clock."