Virtual Tour: Turn Back the Clock
Martyl Langsdorf, designer of the Doomsday Clock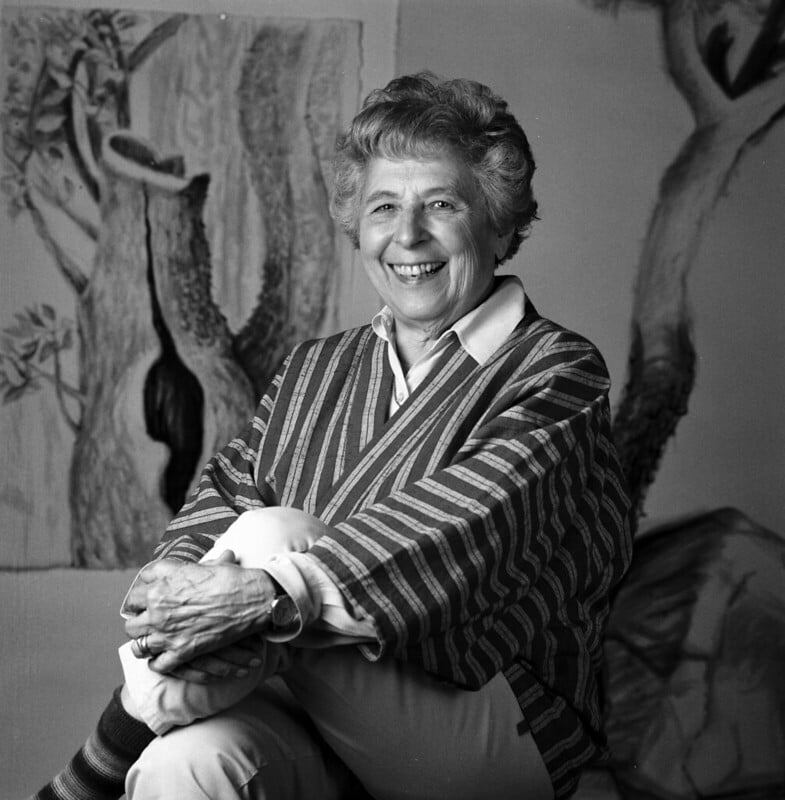 Photo of Martyl Langsdorf (courtesy of Joel DeGrand Photography)
When artist and designer Martyl Langsdorf, wife of Manhattan Project physicist Alexander Langsdorf, Jr., was hired to design a new cover for the Bulletin, what captured her imagination was the sense of urgency that her husband and other Manhattan Project veterans felt compelled to share with the American public. There wasn't much time, she realized, to get atomic weapons under control.
"It was a panicky time. …It's hard to believe today that the word 'atom' was alien. The scientists, however, wanted to inform the public," Langsdorf said in 2007.
For Martyl, a clock seemed like the perfect symbol for conveying the scientists' sense of urgency. She set the Clock at seven minutes to midnight because as a graphic designer, she thought, "It seemed the right time on the page ... it suited my eye."
Since first appearing in 1947, Martyl's Doomsday Clock has been reset more than 20 times. It has also appeared countless times in works by other artists and influenced popular culture around the world, from Iron Maiden's heavy metal song "2 Minutes to Midnight" to the Watchmen comic book series.
This artifact is featured in our virtual Turn Back the Clock tour. Take the tour to learn more about the history of the Doomsday Clock and discover how you, today, can help "turn back the Clock." Start here. 
Together, we make the world safer.
The Bulletin elevates expert voices above the noise. But as an independent, nonprofit media organization, our operations depend on the support of readers like you. Help us continue to deliver quality journalism that holds leaders accountable. Your support of our work at any level is important. In return, we promise our coverage will be understandable, influential, vigilant, solution-oriented, and fair-minded. Together we can make a difference.
Share: [addthis tool="addthis_inline_share_toolbox"]
This artifact is featured in our virtual Turn Back the Clock tour, based on an all-ages exhibit presented by the Bulletin at the Museum of Science and Industry from 2017 to 2019. Enter the tour to learn more about the history of the Doomsday Clock and what it says about evolving threats to humanity. See why Doomsday Clock matters more than ever and discover how you, today, can help "turn back the Clock."