Virtual Tour: Turn Back the Clock
Who sets the Doomsday Clock?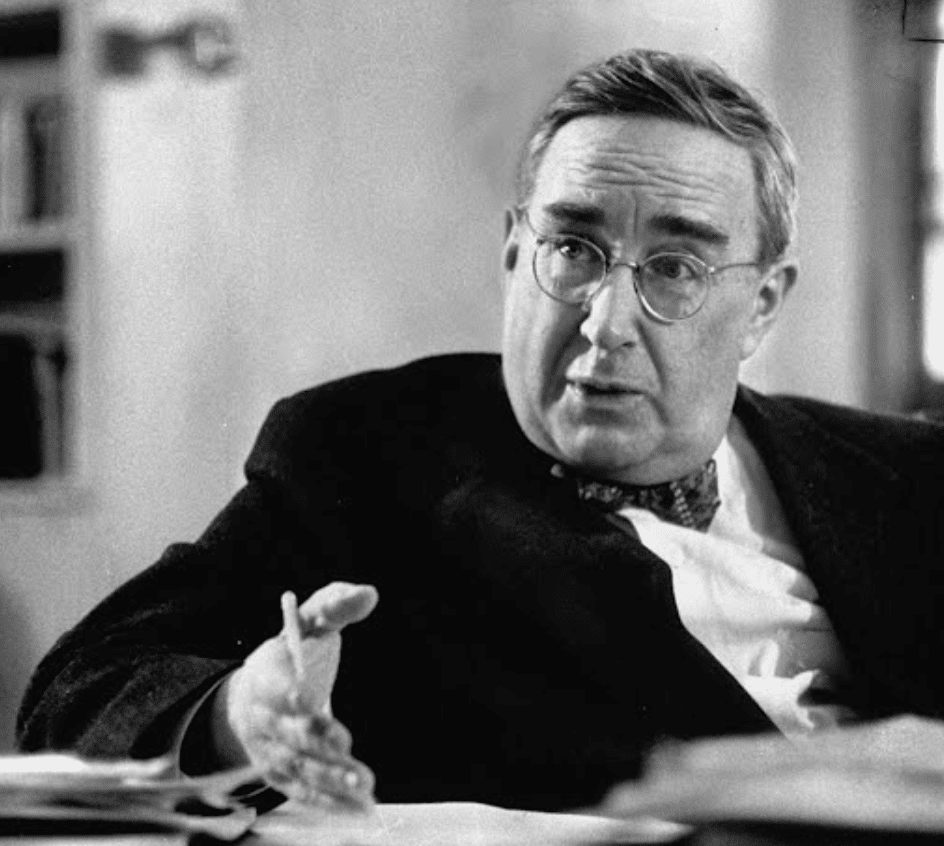 Eugene Rabinowitch in 1958 / courtesy of LIFE magazine
The Doomsday Clock is set once a year by the Bulletin of the Atomic Scientists. For the first several decades, Manhattan Project scientist and Bulletin editor Eugene Rabinowitch decided when, and how much, to move the Clock. His first decision: October 1949, when Russia exploded its first atomic bomb and he changed the Clock from seven minutes to three minutes to midnight.
Since Rabinowitch's death in 1973, the Clock has been set by members of the Bulletin's Science and Security Board together with the Bulletin's Board of Sponsors, which includes more than a dozen Nobel laureates and other international experts in key technologies.
The Bulletin's group currently meets twice yearly to debate and discuss whether the actions of international leaders have made the world safer or more dangerous than it was in the previous year. The outcome: a decision of whether to move the Clock closer to, or further away from, midnight.
This artifact is featured in our virtual Turn Back the Clock tour. Take the tour to learn more about the history of the Doomsday Clock and discover how you, today, can help "turn back the Clock." Start here. 
Together, we make the world safer.
The Bulletin elevates expert voices above the noise. But as an independent nonprofit organization, our operations depend on the support of readers like you. Help us continue to deliver quality journalism that holds leaders accountable. Your support of our work at any level is important. In return, we promise our coverage will be understandable, influential, vigilant, solution-oriented, and fair-minded. Together we can make a difference.
Share: [addthis tool="addthis_inline_share_toolbox"]
This artifact is featured in our virtual Turn Back the Clock tour, based on an all-ages exhibit presented by the Bulletin at the Museum of Science and Industry from 2017 to 2019. Enter the tour to learn more about the history of the Doomsday Clock and what it says about evolving threats to humanity. See why Doomsday Clock matters more than ever and discover how you, today, can help "turn back the Clock."