Virtual Tour: Turn Back the Clock
The Ford Nucleon, nuclear-powered car of the future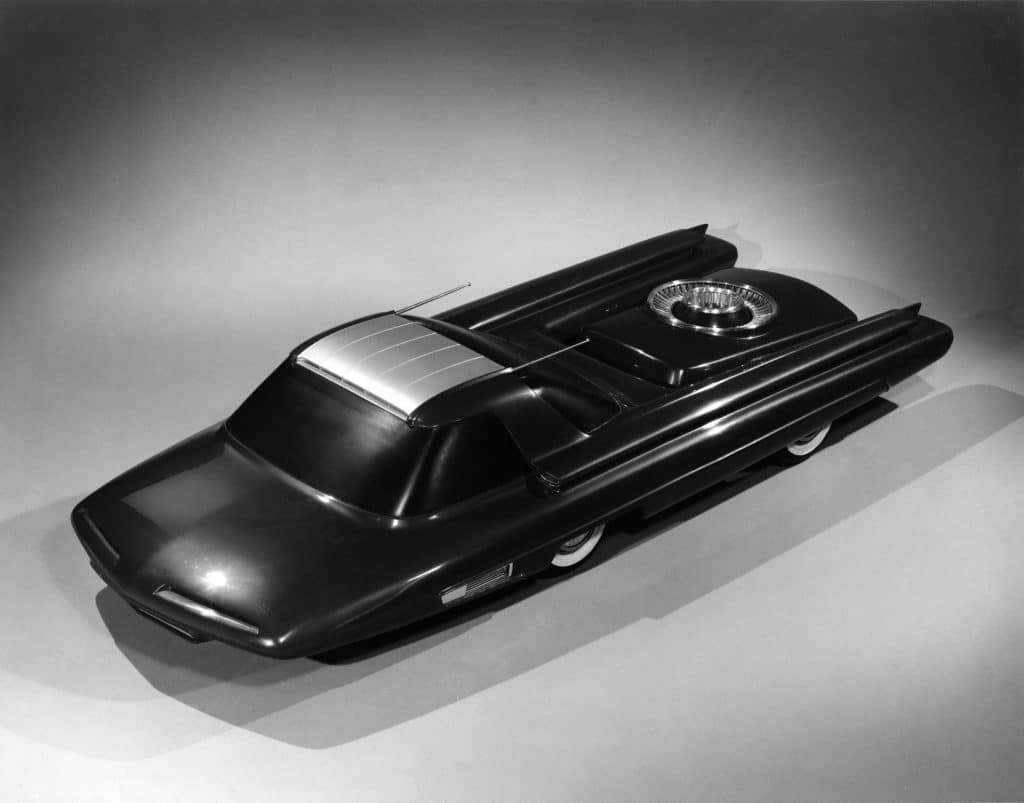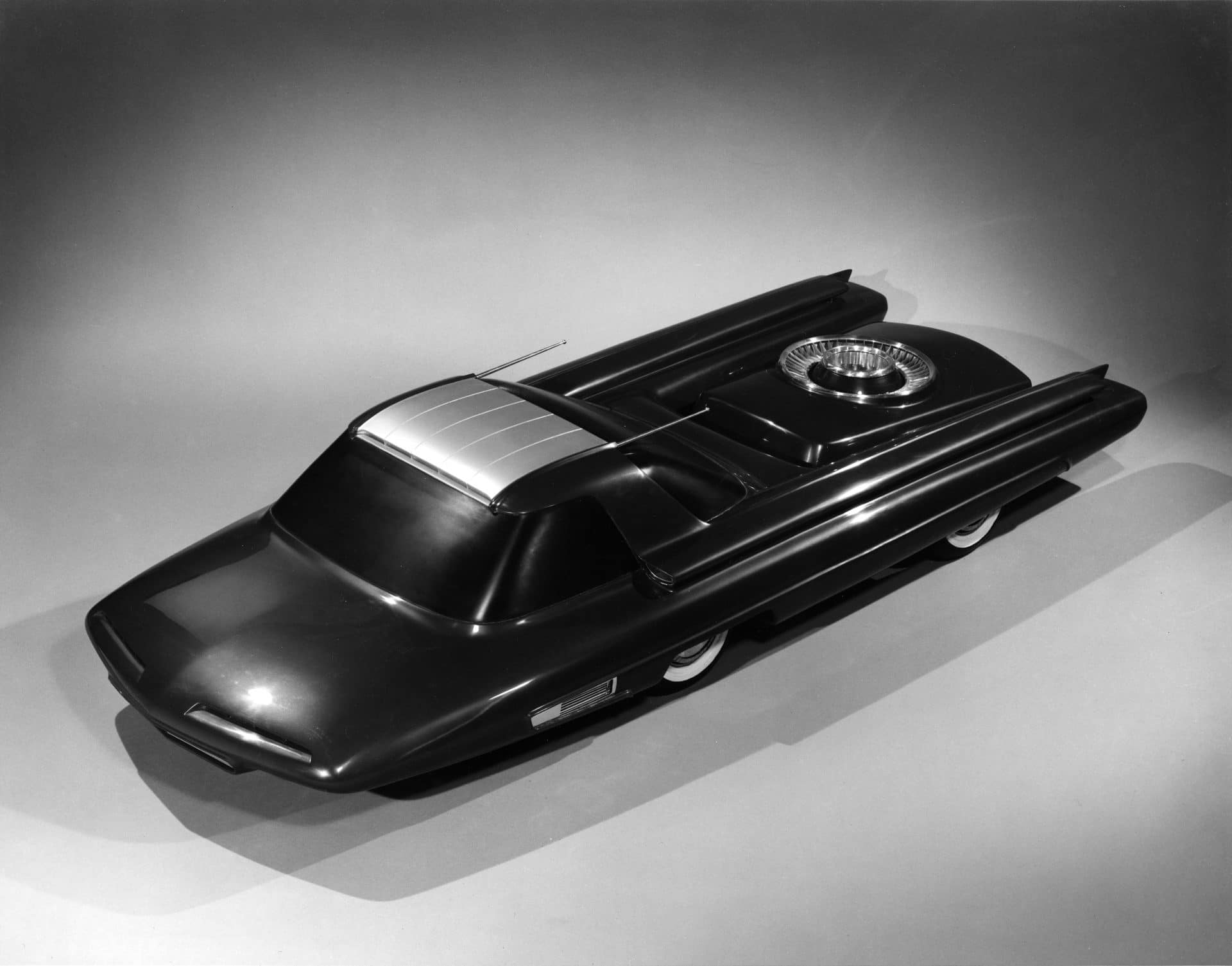 Ford Motor Company's Nucleon car design (1958)
"Atomic" fever swept America in the 1950s, shaping people's hopes and fears and inspiring daring new dreams. The "atomic" future seemed boundless when nuclear energy began powering the nation's cities, and the promise of nuclear medicine was beginning to emerge.
From cars to comic books, few aspects of the American landscape were untouched by the heady promises of the atomic age. Ford Motor Company produced its futuristic Nucleon design study car in 1958, not long after Pittsburgh's residents began receiving electricity from the world's first full-scale nuclear power plant.
Designers envisioned that the Ford Nucleon's nuclear reactor would be located in the rear of the vehicle and that the reactor's atomic core would be recharged periodically. This "replaceable power package" would be available in various sizes, enabling "the driver to select his own horsepower."
Closer to home, children experimented with atomic toys and followed the exploits of atomic comic book heroes.
This artifact is featured in our virtual Turn Back the Clock tour. Take the tour to learn more about the history of the Doomsday Clock and discover how you, today, can help "turn back the Clock." Start here. 
Together, we make the world safer.
The Bulletin elevates expert voices above the noise. But as an independent, nonprofit media organization, our operations depend on the support of readers like you. Help us continue to deliver quality journalism that holds leaders accountable. Your support of our work at any level is important. In return, we promise our coverage will be understandable, influential, vigilant, solution-oriented, and fair-minded. Together we can make a difference.
Share: [addthis tool="addthis_inline_share_toolbox"]
This artifact is featured in our virtual Turn Back the Clock tour, based on an all-ages exhibit presented by the Bulletin at the Museum of Science and Industry from 2017 to 2019. Enter the tour to learn more about the history of the Doomsday Clock and what it says about evolving threats to humanity. See why Doomsday Clock matters more than ever and discover how you, today, can help "turn back the Clock."