Virtual Tour: Turn Back the Clock
How the Bulletin of the Atomic Scientists got its start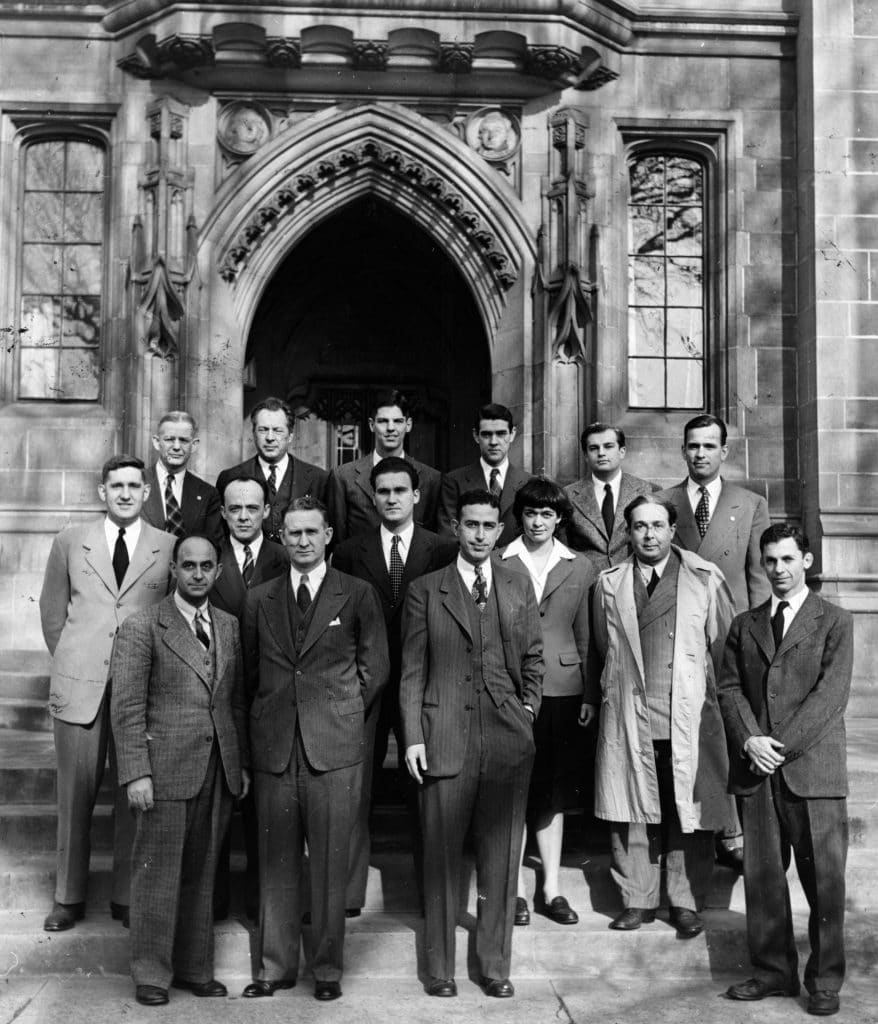 Scientists from the University of Chicago's Metallurgical Laboratory, a Manhattan Project Site
In the aftermath of World War II, a group of Chicago scientists who helped build the world's first atomic bomb realized they could no longer "remain aloof to the consequences of their work." They founded the Bulletin of the Atomic Scientists in December 1945 to inform people about the "horrible effects of nuclear weapons and the consequences of using them."
Today, more than 70 years later, the Bulletin and its iconic Doomsday Clock continue to provide a platform for dialogue and debate among scientists, policy makers and the public about nuclear weapons, climate change and other consequential scientific and technological issues that pose a risk to human survival.
As the Bulletin's founders recognized, great breakthroughs often pose great risks. Human ingenuity inspires our most powerful technological innovations. It takes all of us, with our creativity and our commitment, to build a safer world.
Founded more than 75 years ago, the Bulletin has evolved from a local mimeographed newsletter into a global digital presence. It continues to fulfill its founders' purpose: provide a forum for open discussion around the uses of emerging technologies that can pose significant risks to life on Earth as we know it.
This artifact is featured in our virtual Turn Back the Clock tour. Take the tour to learn more about the history of the Doomsday Clock and discover how you, today, can help "turn back the Clock." Start here. 
Together, we make the world safer.
The Bulletin elevates expert voices above the noise. But as an independent nonprofit organization, our operations depend on the support of readers like you. Help us continue to deliver quality journalism that holds leaders accountable. Your support of our work at any level is important. In return, we promise our coverage will be understandable, influential, vigilant, solution-oriented, and fair-minded. Together we can make a difference.
Share: [addthis tool="addthis_inline_share_toolbox"]
This artifact is featured in our virtual Turn Back the Clock tour, based on an all-ages exhibit presented by the Bulletin at the Museum of Science and Industry from 2017 to 2019. Enter the tour to learn more about the history of the Doomsday Clock and what it says about evolving threats to humanity. See why Doomsday Clock matters more than ever and discover how you, today, can help "turn back the Clock."