About the


Bulletin of the Atomic Scientists
The Bulletin of the Atomic Scientists believes that advances in science and technology should make life on earth better, not worse. We equip the public, policy makers, and scientists with the information needed to demand, recognize, and support public policies that reduce manmade existential threats such as nuclear war, climate change, and disruptive technologies. Our award-winning journal, iconic Doomsday Clock, open-access website, and timely events promote evidence-based policy debates essential to healthy democracies and a safe and livable planet.
With smart, vigorous prose, multimedia presentations, and information graphics, the Bulletin puts issues and events into context and provides fact-based debates and assessments. For more than 70 years, the Bulletin has bridged the technology divide between scientific research, foreign policy, and public engagement.
Message from the President and CEO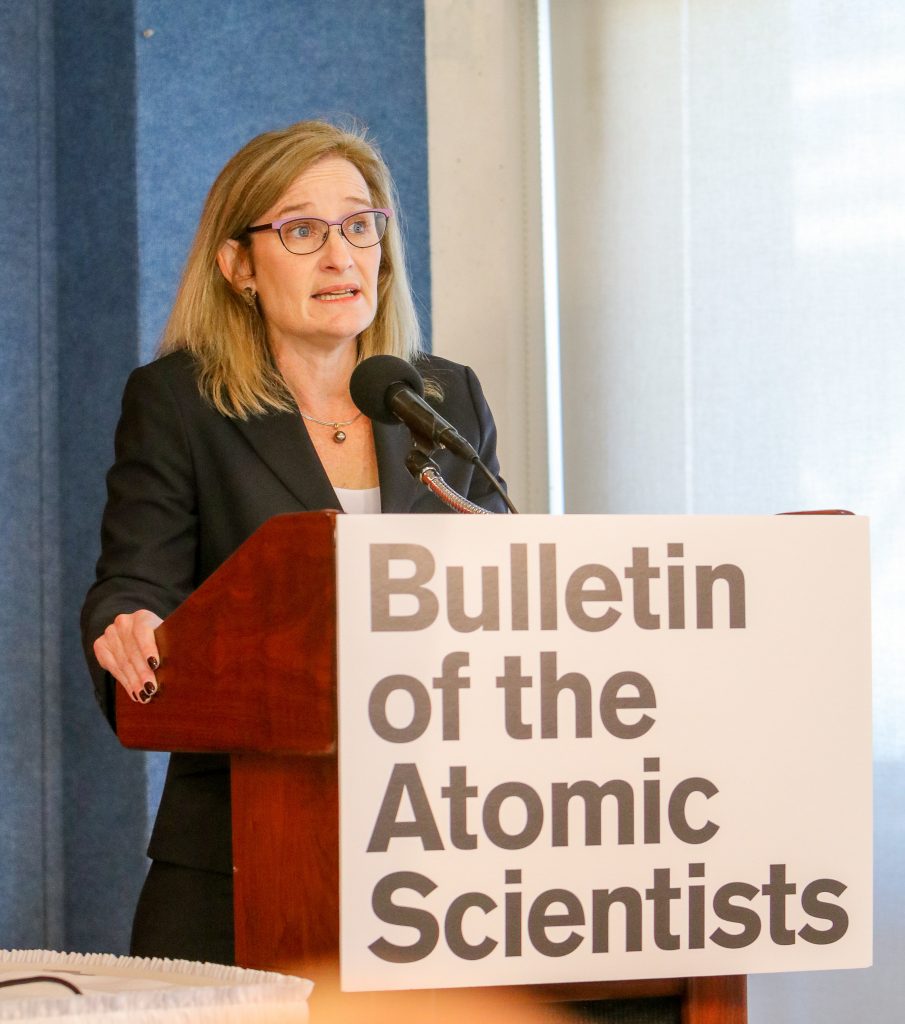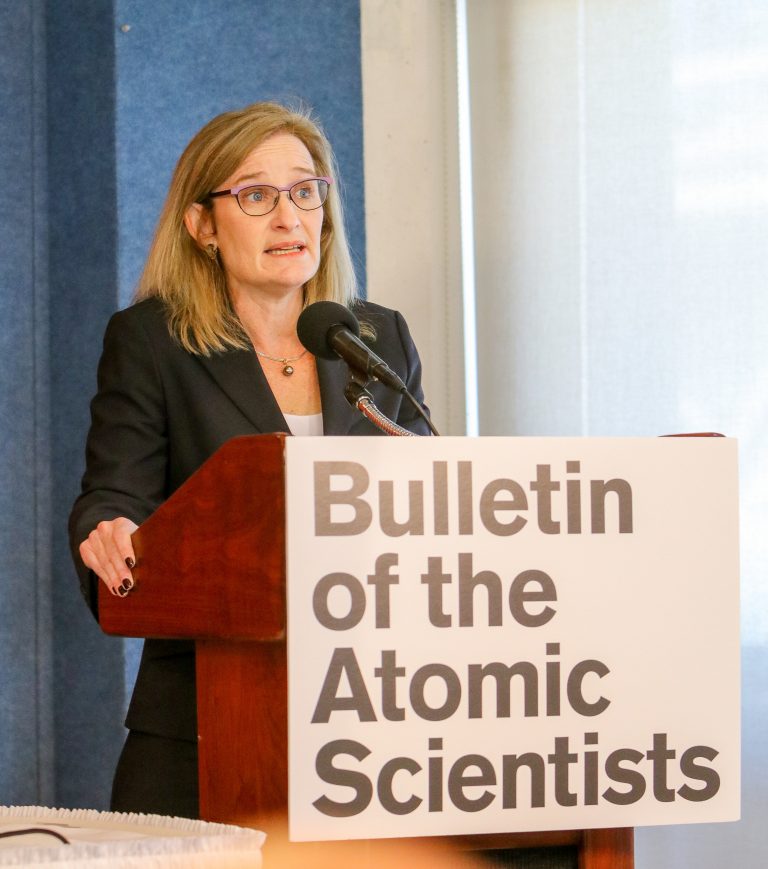 I am frequently reminded that the research we publish and the discussions we generate are not for the faint of heart. Nuclear proliferation, the effects of climate change, and the unnamed ethical challenges that we may face from disruptive technologies are serious, sobering, and real.
And yet, I am grateful and encouraged by the heart and intelligence of the growing numbers of followers, readers, and supporters of the Bulletin of the Atomic Scientists. With your gifts and your engagement, you confirm that we're up to the challenges we face—as dire and urgent as they are. In extending my appreciation to all who stand with us, I assure you that we're as determined as you are to reduce these terrible risks.