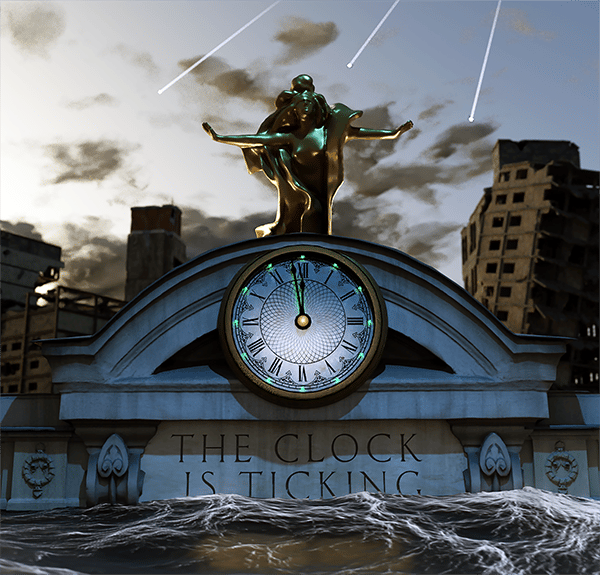 Conversations Before Midnight
Bulletin Annual Gathering 2022
November 9, 2022 | 5:00 - 6:30 p.m. CDT
Program
Presented Virtually
Connect with the Bulletin's global supporters | Participate in high-level conversations | Engage from the comfort of home
The Bulletin's signature annual event provides attendees the opportunity to engage with the most informed and influential voices tracking man-made threats to our existence. In 2022, we brought back the online event format via Zoom — providing a unique virtual experience that allows you and your guests to join thought leaders and attendees from around the world, in a salon-style conversation, all from the comfort of your own home.
Wednesday, November 9, 2022*
*All times below are US Central time.
4:45 p.m. - Online event opens. We encourage you to join at this time to say hello to other guests attending ​and confirm your audio and video settings.
5:00 p.m. - Live program begins with welcoming remarks from Bulletin president & CEO Rachel Bronson (open to the public)
5:05 p.m. keynote conversation featuring Ploughshares Fund president Emma Belcher with Bulletin editor-in-chief John Mecklin (open to the public)
5:25 p.m. - Remarks from 2021 Rieser awardee Noah Mayhew (open to the public)
5:30 p.m. - Small group conversations with table experts (pre-arranged salon-style discussions, reserved for table/ticket buyers)
6:10 p.m. - On-the-ground update from ​the front with Ukrainian journalist Illia Ponomarenko​ in conversation with Bulletin Governing Board member and Pulitzer Prize nominee Melissa Harris (reserved for table/ticket buyers)
6:25 p.m. - Honoring ​longstanding Board members
6:30 p.m. - Closing remarks and live program ends
Thank you to our 2022 sponsors!
Susan and Stephen Baird
John and Carol Balkcom
Alvin H Baum Family Fund
Kennette Benedict and Robert Michael
Rachel Bronson and John Matthews
The Crown Family
Mary Patricia Dougherty
Lee Francis and Michelle Gittler
Austin Hirsch and Beth Gomberg-Hirsch
Dave Kuhlman and Martha Esch
Ania Labno and Carl Rogers
Rob LoPrete and David Germaine
Donald Maclean
Bob and Ellie Meyers
Rajashree Mungi and Dimple Shah
Steve Ramsey and Ann Jones
Bill and Eleanor Revelle
Lowell Sachnoff and Fay Clayton
University of Chicago Harris School of Public Policy
William Woodson/Stephanie Woodson