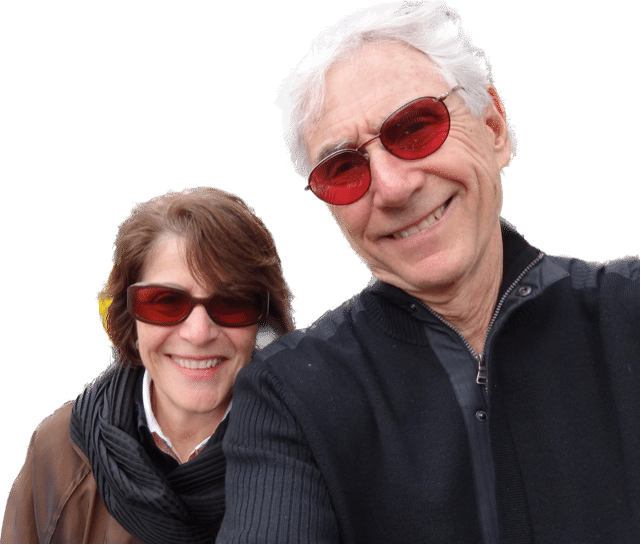 The impact of values-driven giving
Einstein Circle donors Bob and Ellie Meyers have been Bulletin supporters for more than 25 years. They regularly attend the Bulletin's signature virtual event, "Conversations before Midnight," gathering three generations of the Meyers family for an expert-lead family discussion on the most crucial topics facing humanity.
Bob was initially drawn to the Bulletin because of his interest in the reduction of nuclear threats and the potential for accidents. As a US Air Force captain and physician in the medical corps stationed in Colorado Springs at NORAD, Bob first recognized the potential of accidents– basically the nuclear arms policy of "launch on warning."
On his first night on call at the USAF medical dispensary at NORAD, he was invited to have a midnight sandwich in the facility next door. The facility happened to be the NORAD command center, the location from which retaliation with nuclear missiles to the threat of a Soviet attack would be ordered.
That night while observing the command center, he asked the question "What happens if there is a mistaken retaliation?" "It's all over," he was told.
What drives Bob's activism is his understanding of "accident theory," which is a recognition that accidents are normal and it is expected that accidents will occur in complex, tightly coupled systems. This makes preparedness and contingency plans urgent matters, if not a moral responsibility.
Over time, his growing concern about nuclear miscalculations led to a deep friendship with the late Bruce Blair, an expert on "launch on warning," a former nuclear launch officer, and recipient of the MacArthur genius award. Bruce was also the founder of the nuclear group Global Zero.
Bob's interest in accident theory also motivated him to become involved in potential bioterror risks such as using smallpox as a weapon. He helped to lead efforts to prepare Chicago area hospitals for unexpected biological catastrophic events. With other otolaryngologists, he has investigated the origin of infection of Covid via the nose, and the potential of eliminating the virus within the nose using various virucidal non-toxic agents, thus preventing infection.
The Meyers are also helping to underwrite the Bulletin's biorisk initiative to map high-containment laboratories around the world in partnership with faculty members at Kings College London and George Mason University in Virginia.
The possible laboratory origin of the Covid pandemic is a serious contemporary catastrophe in which accident theory may play a part. One accident is intolerable, whether biologic or nuclear.
The Meyers' steady generosity enables the Bulletin to publish advanced research to reduce nuclear risk, advance climate solutions, and govern disruptive technologies. They also invite others to join the Bulletin community of donors.
"The Meyers regularly and repeatedly help the Bulletin deliver on our mission," said Rachel Bronson, the Bulletin's president and CEO. "We are thankful for their vision and thoughtful philanthropy."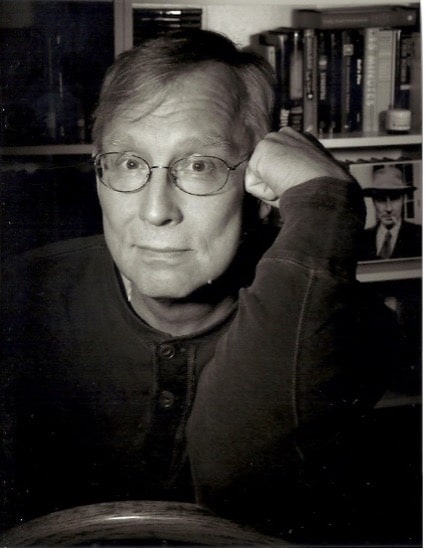 Committed member of the Bulletin Community
"Together we can make a difference. The Bulletin provides the research and information needed to reduce threats to our existence. It's the only media outlet devoted to the study of existential threats and specifically established to engage the public."
—David A. Wargowski,  Scientist/Artisan/Nuclear History Provocateur
Read below our recent interview with David A. Wargowski and why he reads and supports the Bulletin: 
David, you have been a follower and supporter of the Bulletin for over ten years.  How did your interest evolve? 
My interest in nuclear weapon existence started at age 7 when I first witnessed a nuclear detonation on television. I have never forgotten that sinister sight and its impression on me. I grew up during the duck and cover years, witnessed the Cuban Missile Crisis, the implementation of the MAD doctrine, and lived through the final 39 years of the Cold War. Now, the foundation to repeat history is being laid. Need I say more?
We know our global audience is looking for reputable answers to long standing and emerging technical and political challenges. What do you look for and how do you find the Bulletin helpful? 
I look for factual information free of bias, agenda, half-truths, myths, and free of subjective thinking. The Bulletin consistently provides such editorial content. In addition, the Bulletin has lived up to its mission and vision by demonstrating fair-mindedness, vigilance, influence, understanding, and by solution-orientated action.
I very much appreciate the Bulletin's dedication to the Doomsday Clock and its continued monitoring of nuclear weapon stockpiles as a function of country, number of weapons, and year of deployment.
As a member of the Legacy Society, why should people support lend their support and consider a planned gift for the Bulletin? What was your motivation to add the Bulletin to your estate plan? 
The Bulletin has been in existence for over 76 years providing humankind with a voice of knowledge, guidance, and policy of what its founding members envisioned. This was not accomplished without seamless dedication and support. Now, as we enter the second decade of the 21st century, there are existential threats not remotely imaginable in 1945. As a result, it is more important than ever that people lend their support and consider a planned gift to ensure the Bulletin's voice can continue to be heard.
My desire and motivation to include The Bulletin to my estate plan is simple:
I believe the uninterrupted message contained within the Bulletin is essential to inform and educate all of humanity's generations to the existing and emerging dangers that threaten the extinction of all life on Earth.   
Civic Leaders and Committed Activists
"Join us and help the Bulletin bring together the best scientific research and public policy analysis to create a safer and healthier planet. It is two minutes to midnight; we have a lot of work to do to turn back the Clock."
—Bill and Eleanor Revelle
Read below our recent interview with Bill Revelle and why he and Eleanor partner with the Bulletin:
You've invested your time and talents at the Bulletin for over a decade – how did this come about?
I was asked to serve on the Bulletin's Governing Board in 2007 and have continued to serve in various roles since that time. I am proud of the work done at the online site, like the recent commentary on Iran, and the incredible collection on the military uses of Artificial Intelligence. I'm proud of our work on climate change, and how climate science informs the time on the Doomsday Clock. And of course, our public programming – the Bulletin's Turn Back the Clock exhibit on view at the Museum of Science and Industry, Chicago, and last year the Doomsday Clock was featured at the Shanghai Project in Shanghai, China. Our reach is broad and deep.
How do your interests align with the Bulletin's mission?
I have had a lifelong concern about nuclear weapons and climate change. On a 1962 expedition from the Scripps Institution of Oceanography, where my father Roger Revelle conducted pioneering climate research, I witnessed a high-altitude nuclear test over Johnston Atoll from a position on the Kwajalein Atoll, some 1500 miles away. This experience left me with a profound understanding of the danger of nuclear weapons and the fragility of our planet.
Eleanor shares my commitment to the Bulletin's mission and is an environmental activist.  As a past chair of the Evanston Community Foundation, she helped establish the Climate Action Fund, part of a community-wide campaign to reduce Evanston's greenhouse gas emissions. Eleanor was also the chair and a founding board member of Citizens' Greener Evanston. And together we built and live in an energy efficient house.
Why should people support the Bulletin's Annual Fund, now more than ever?
We live in a disruptive era. Major nuclear actors are on the cusp of a new arms race, one that will be expensive and will increase the likelihood of accidents and nuclear tensions. The Bulletin provides clear guidance on how to make sense of the events and challenges that keep global leaders and us up at night.
The world has become ever more chaotic and dangerous, and the Bulletin cuts through the noise to the issues that matter. There has never been a more important time to invest in evidence, knowledge, and objective truth. The Doomsday Clock is ticking and it's now two minutes to midnight. It's time to get educated and get active.
Engaging Tomorrow's Leaders
A valued member of our community who recently made a generous gift of privately held stock to help advance the Bulletin's mission and strategic goals, we are thankful to Mary Patricia Dougherty for her vision and her thoughtful philanthropy.
"A free press is fundamental to a democratic society," said Ms. Dougherty. "I support individual engagement that can inform public policy and inspire change, and I am interested in engaging tomorrow's leaders in creating a safer and healthier planet—partnering with the Bulletin is the best way I can think of to do just that."                                                                                                             —Mary Patricia Dougherty
Ms. Dougherty is the President of the Dudley T. Dougherty Foundation; founder of SDR Information Systems, a GPS-based mapping and energy tracking firm; and a director of H&D Operating Company. As a business leader and activist, Dougherty is deeply engaged in shaping the future of Texas' energy sector. Her many interests include land and water conservation, promoting a green economy, supporting the fledgling algae industry in alternative energy and women's leadership.
The Dougherty gift will have a profound impact on the Bulletin's future and will help it advance evidence-based journalism at the cutting-edge of science and technology. "We are enormously grateful for Patricia's confidence in us," said Rachel Bronson, President and CEO. "This gift will strengthen the organization's financial position and allow it to respond in more nimble, agile, and effective ways to the fast-growing demand for our content."
Former Board Chair Lee Francis affirmed that "Patricia's gift cuts to the heart of what the Bulletin is about - protecting and enhancing serious discussion about the planet's most consequential challenges, whether they are in or out of the spotlight."
We are thankful to Mary Patricia Dougherty for supporting our mission and growth. The Bulletin's mission is as urgent today as it was at its founding, and this unrestricted gift enables the organization to open more channels between scientific and policy leaders.
Active and Dedicated Citizens
The Bulletin is grateful for the foresight and generosity of Lloyd and Judith Shore. The Shores were ardent believers in the use of compassionate reason to solve difficult issues of overwhelming importance to humanity. By remembering the Bulletin in their estate plan, they created a legacy which helps ensure that independent fact-based journalism is here for future generations.
The Shores were active and dedicated citizens throughout their lives. Both born in Chicago, they met in 1942 when Judith was working as a secretary for the Chemical Warfare Procurement and Lloyd was a 2nd lieutenant - brought together the year of the first human-made self-sustaining nuclear chain reaction. Lloyd served on the Bulletin's Board of Directors from 1982 to 1988 and was instrumental in his support of the Rabinowitch Essay Competition (named in 1981, after the Bulletin's founding Editor Eugene Rabinowitch). Together, the Shores served as Co-Chairs of the Nuclear Freeze Campaign. Their commitment to the reduction and elimination of nuclear weapons will carry on through their bequest to the Bulletin.
The Bulletin's mission is as urgent today as it was at its founding and this thoughtful estate gift is helping to open more channels between scientific and policy leaders as we increase our outreach all over the world.