Virtual Tour: Turn Back the Clock
World's Most Dangerous Toy? Radioactive Atomic Energy Lab Kit with Uranium (1950)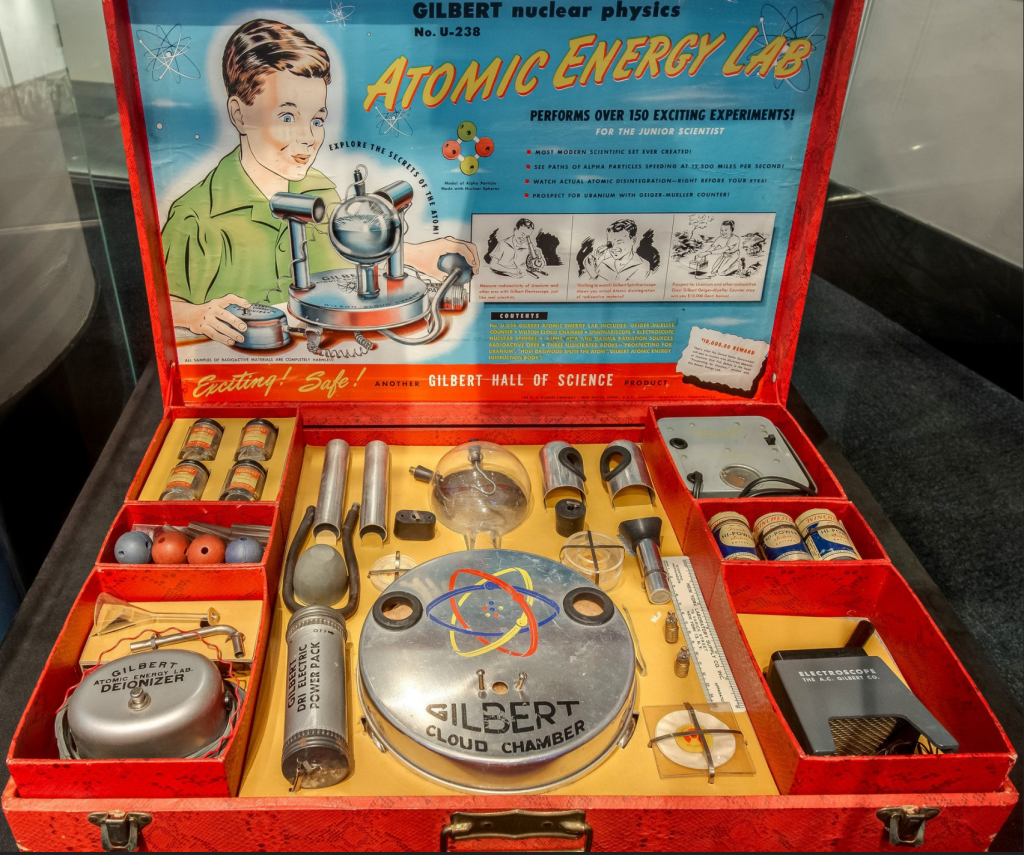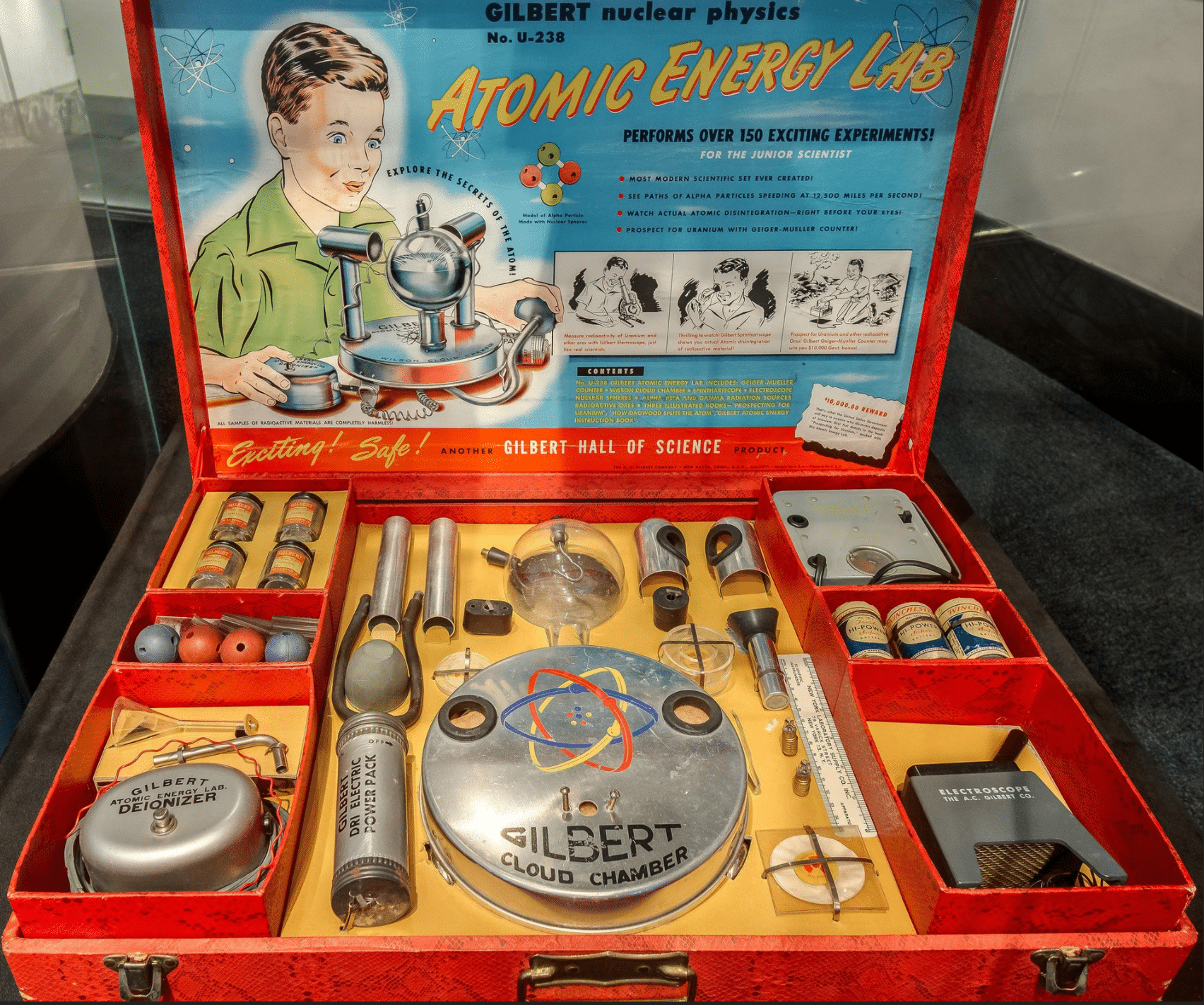 The Gilbert U-238 Atomic Energy Lab is a toy lab set that was produced by Alfred Carlton Gilbert in 1950.
The Gilbert U-238 Atomic Energy Lab was an actual radioactive toy and learning set sold in the early 1950s. The $49.50 set came with four samples of uranium-bearing ores (autunite, torbernite, uraninite, and carnotite), as well as a Geiger-Mueller radiation counter and various other tools.
The set also came with a comic book featuring Dagwood from the popular Blondie comic strip. It was titled "Learn How Dagwood Splits the Atom" and written in conjunction with General Leslie Groves, director of the Manhattan Project.
Radar Magazine dubbed the Atomic Energy Lab one of "the 10 most dangerous toys of all time" in 2006.
This artifact is featured in our virtual Turn Back the Clock tour. Take the tour to learn more about the history of the Doomsday Clock and discover how you, today, can help "turn back the Clock." Start here. 
Together, we make the world safer.
The Bulletin elevates expert voices above the noise. But as an independent nonprofit organization, our operations depend on the support of readers like you. Help us continue to deliver quality journalism that holds leaders accountable. Your support of our work at any level is important. In return, we promise our coverage will be understandable, influential, vigilant, solution-oriented, and fair-minded. Together we can make a difference.
Share: [addthis tool="addthis_inline_share_toolbox"]
This artifact is featured in our virtual Turn Back the Clock tour, based on an all-ages exhibit presented by the Bulletin at the Museum of Science and Industry from 2017 to 2019. Enter the tour to learn more about the history of the Doomsday Clock and what it says about evolving threats to humanity. See why Doomsday Clock matters more than ever and discover how you, today, can help "turn back the Clock."