How to ignore the CDC's new coronavirus guidelines, in six official White House photos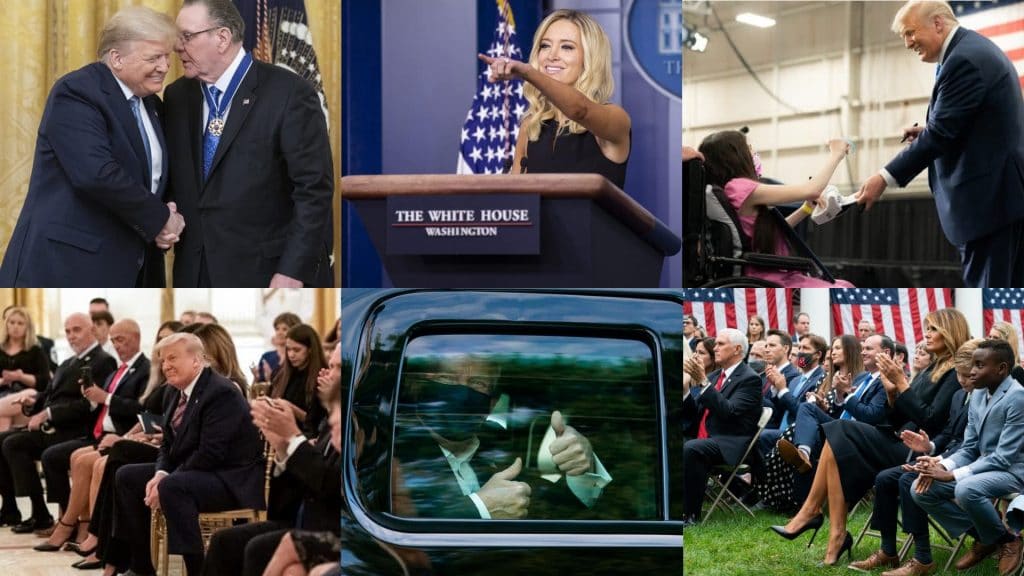 America's national health protection agency, the Centers for Disease Control and Prevention (CDC), issued updated information yesterday on how COVID-19 is thought to spread. The revised guidelines note that the coronavirus spreads easily from person to person, and most commonly between people in close contact. Nothing new there.
Until yesterday, though, the CDC had not acknowledged what many public health experts have been saying for months: "Some infections can be spread by exposure to virus in small droplets and particles that can linger in the air for minutes to hours. These viruses may be able to infect people who are further than 6 feet away from the person who is infected or after that person has left the space." (An earlier version of the revised guidelines, posted on September 18 but retracted after CNN reported on it, was described as a "draft version" posted in error.)
Here's a handy guide to the updated CDC recommendations about how to protect yourself and others—with helpful depictions by official White House photographers of virus-spreading behaviors that should be avoided.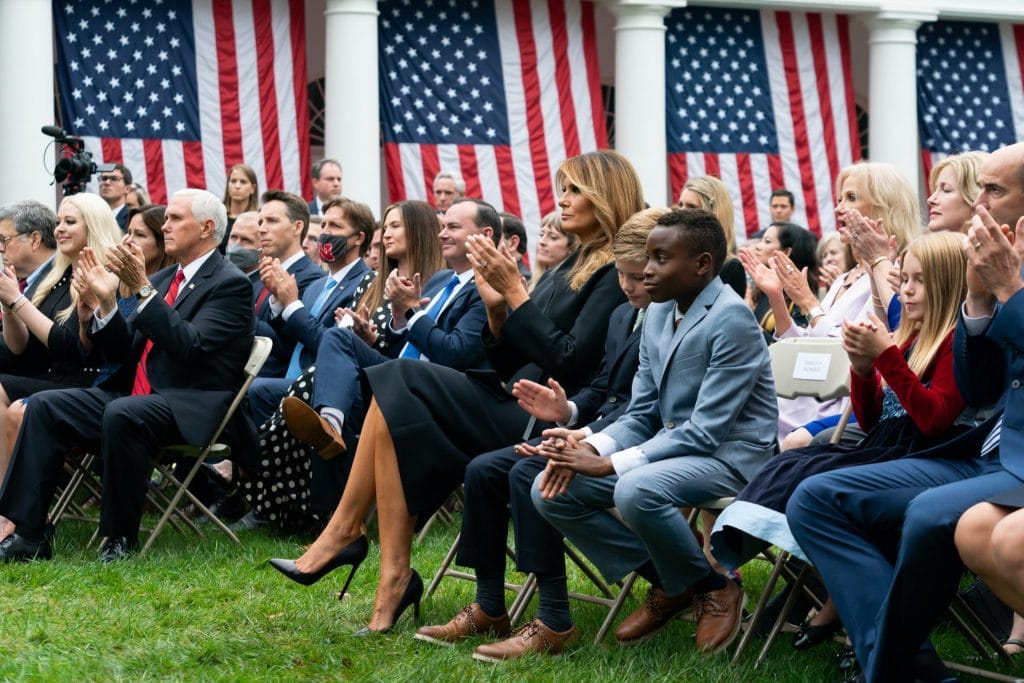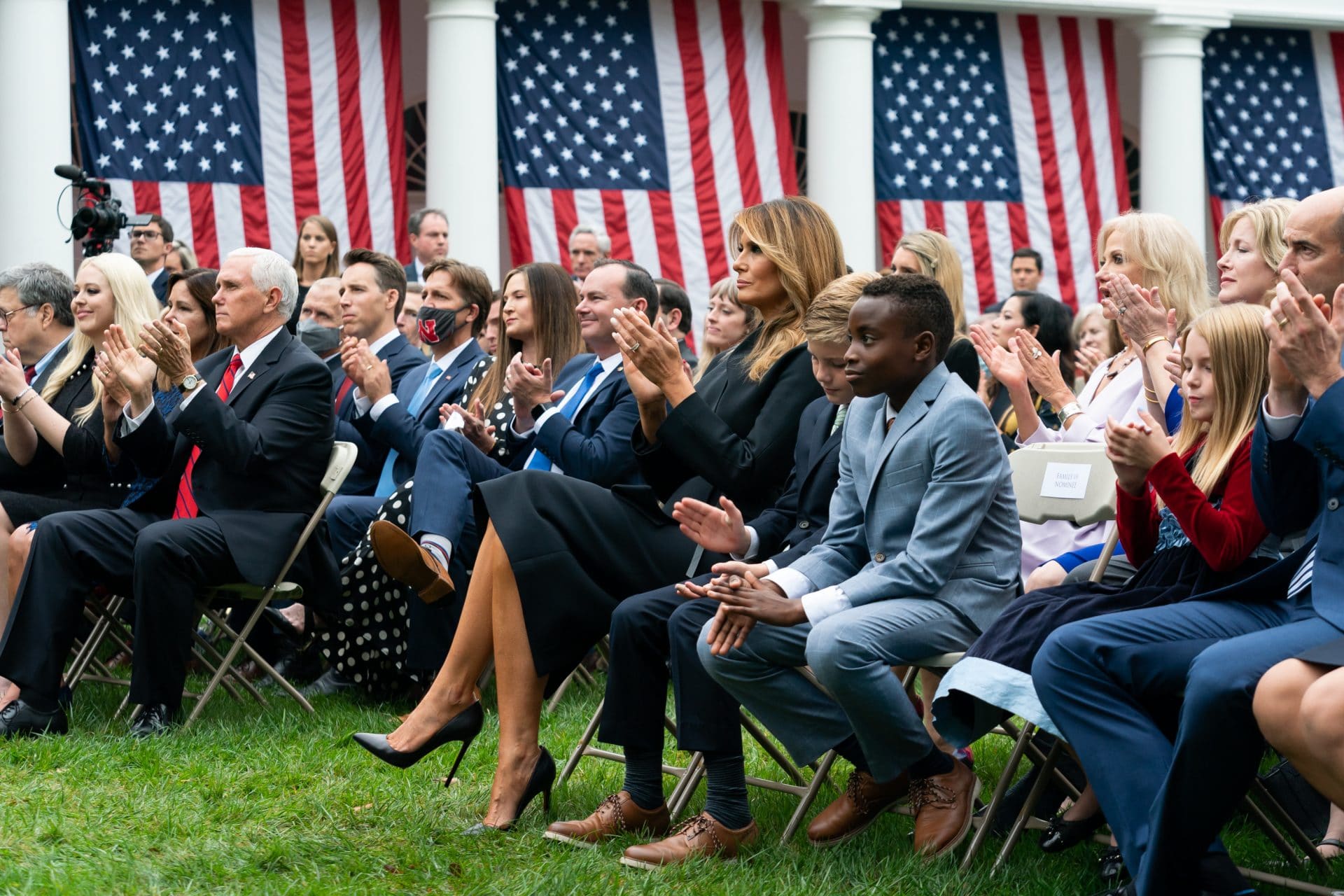 First Lady Melania Trump applauds as Judge Amy Coney Barrett delivers remarks after President Trump announced her as his Supreme Court nominee on September 26. Credit: Andrea Hanks/White House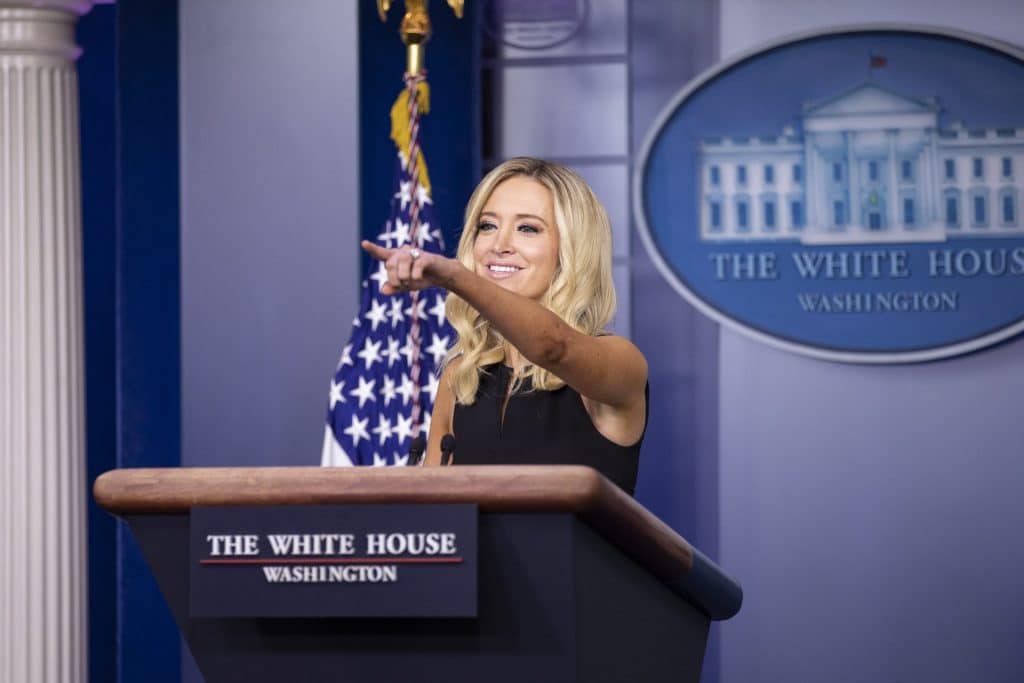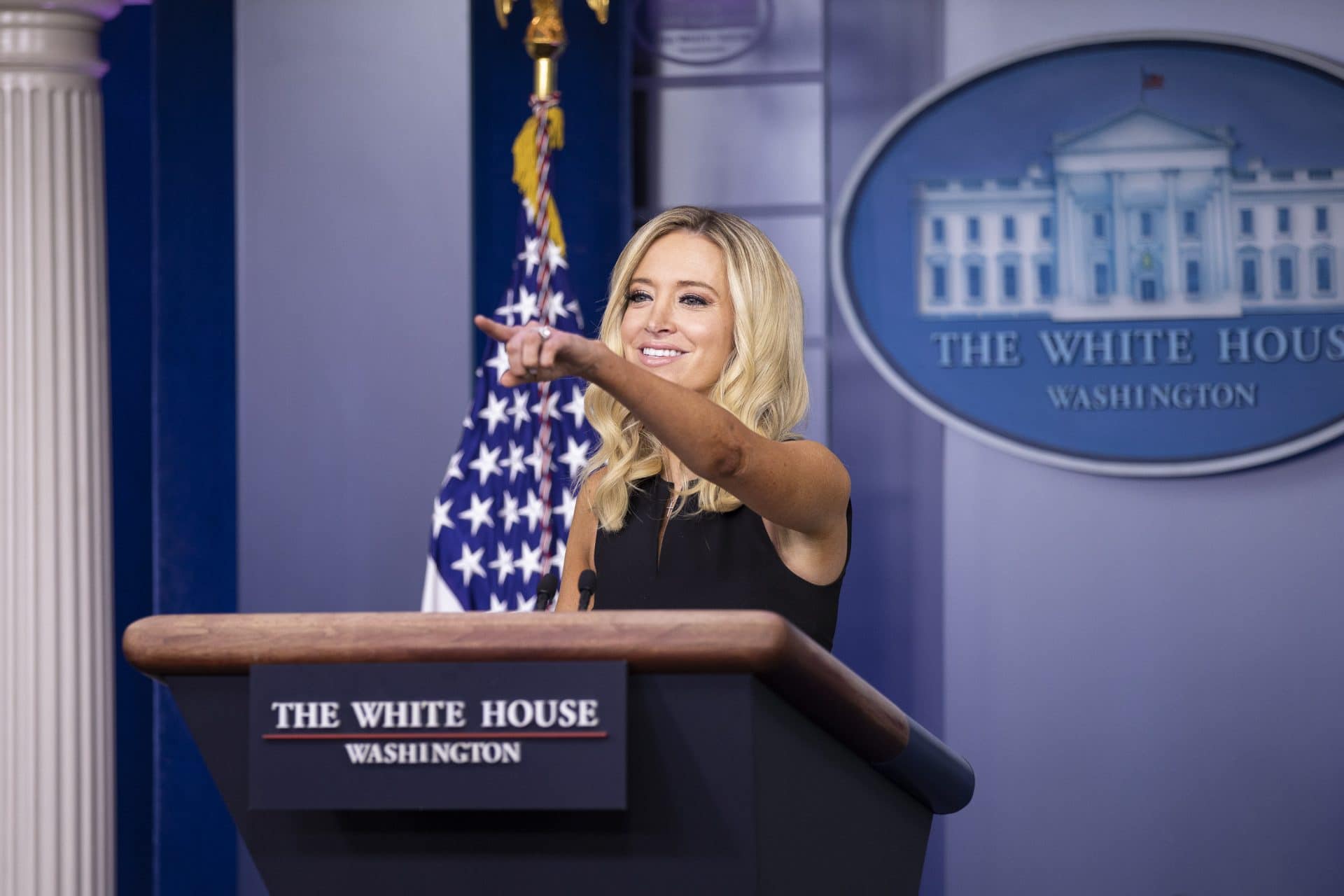 White House Press Secretary Kayleigh McEnany holds a press briefing on September 22. McEnany, who does not wear a mask while speaking with reporters, confirmed on October 5 that she had tested positive for COVID-19. Credit: Randy Florendo/White House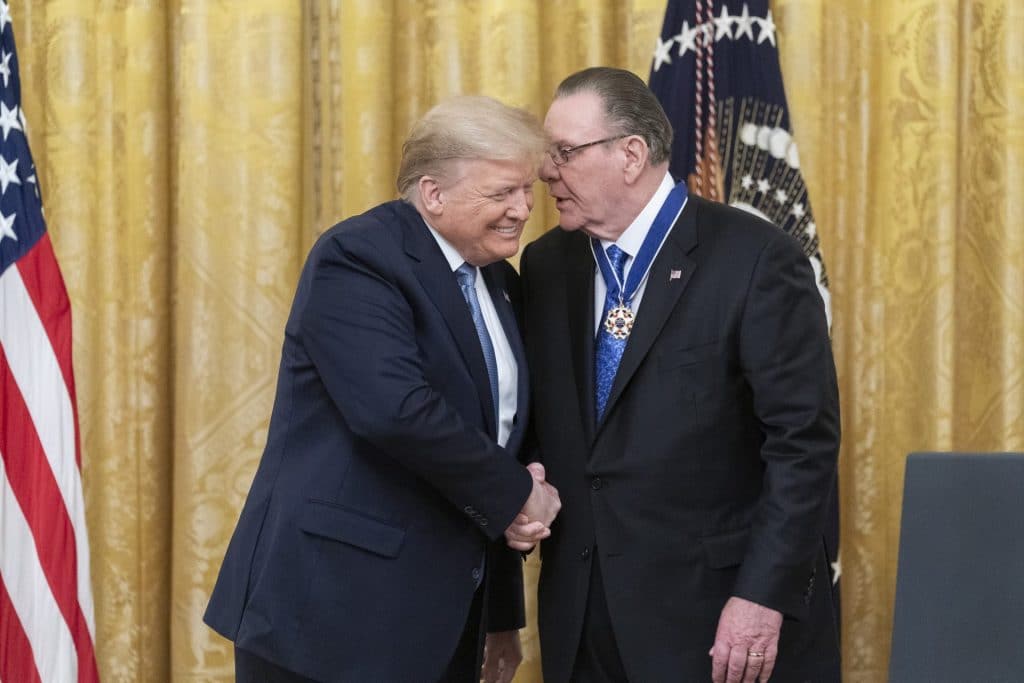 President Trump shakes hands after presenting the Presidential Medal of Freedom to retired four-star US Army General Jack Keane on March 10, 2020. Credit: Joyce N. Boghosian/White House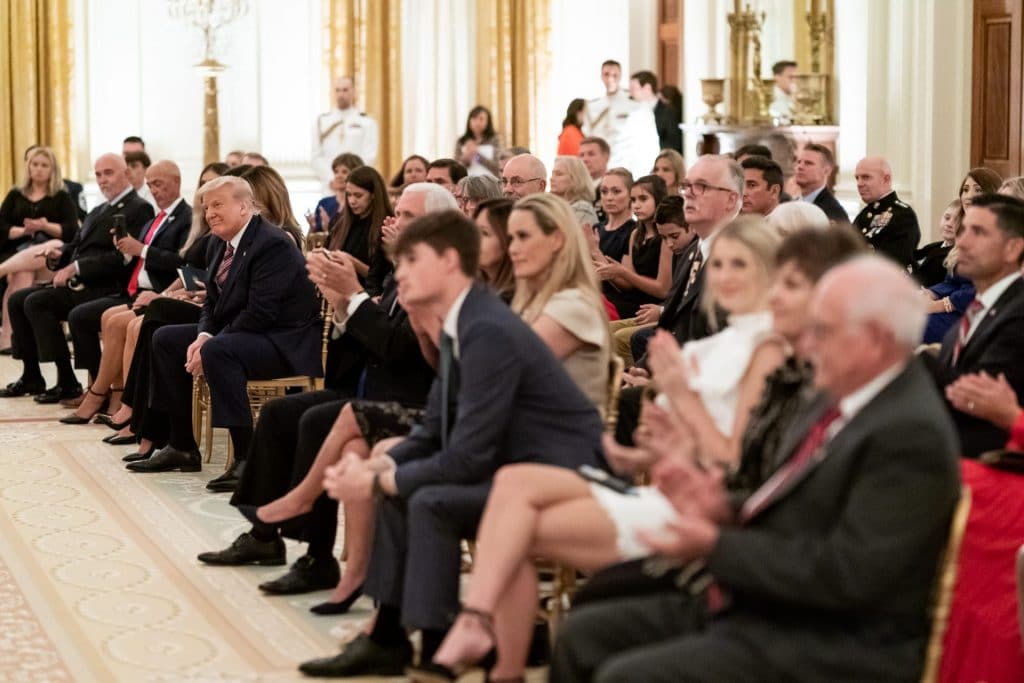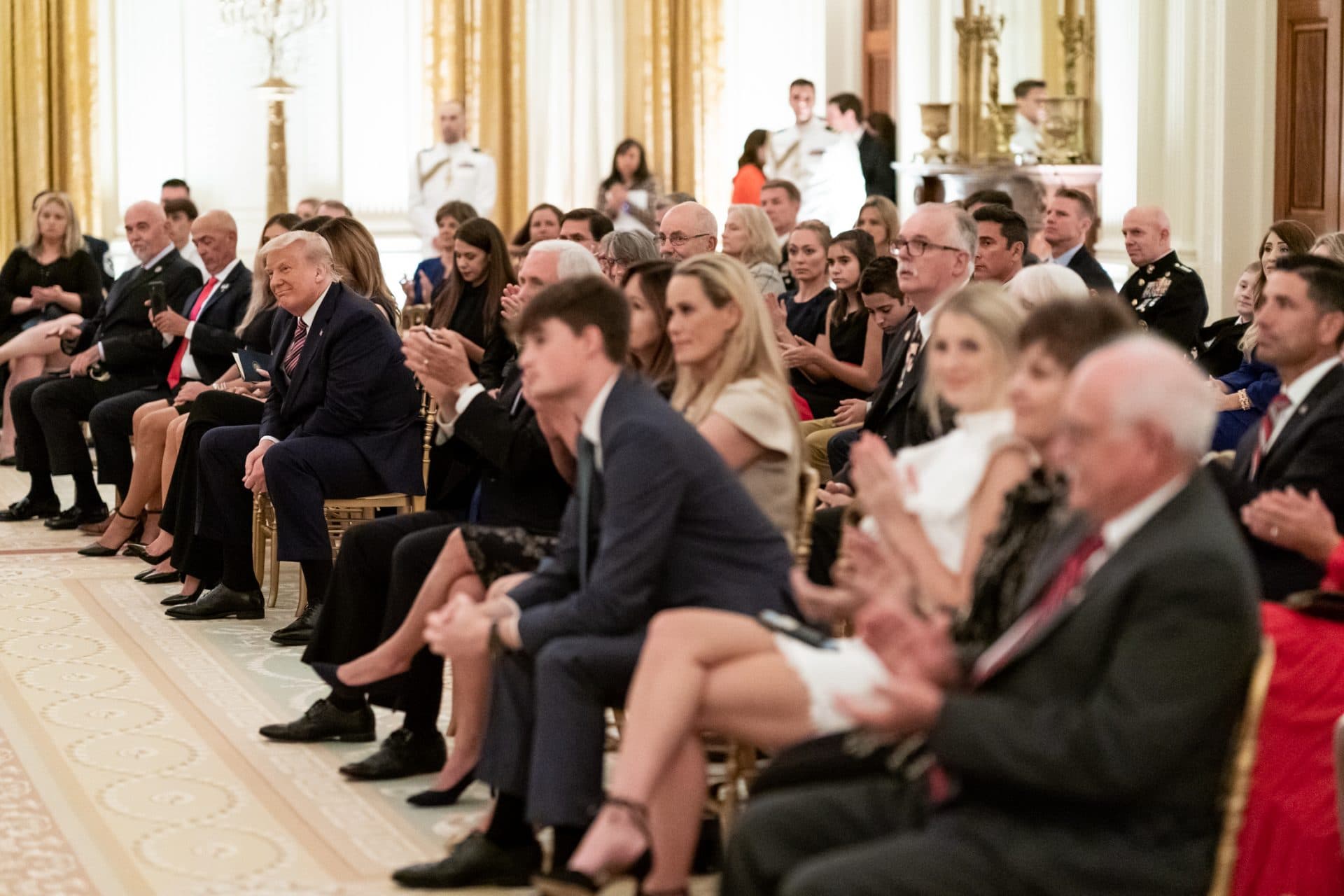 President Trump listens as songs are sung during a reception to honor Gold Star Families on September 27 in the East Room of the White House. Andrea Hanks/White House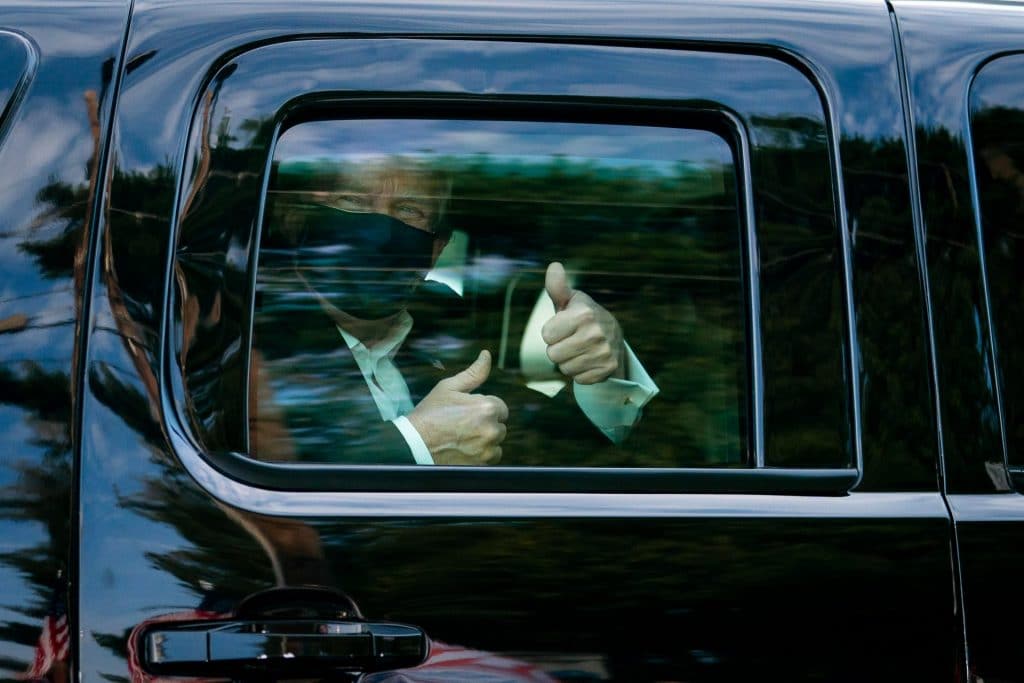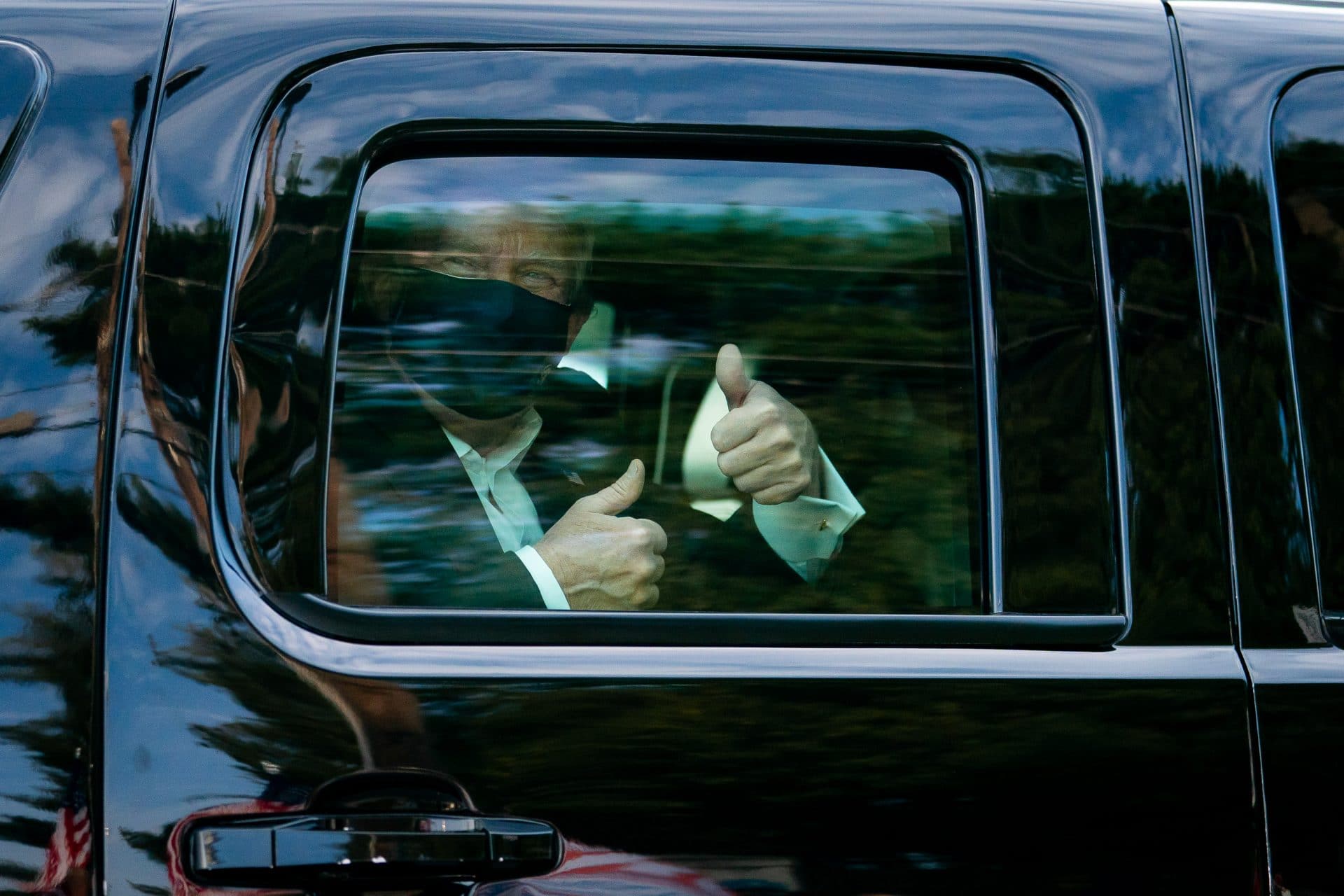 President Trump greets supporters during a drive-by outside Walter Reed National Military Medical Center on October 4. Credit: Tia Dufour/White House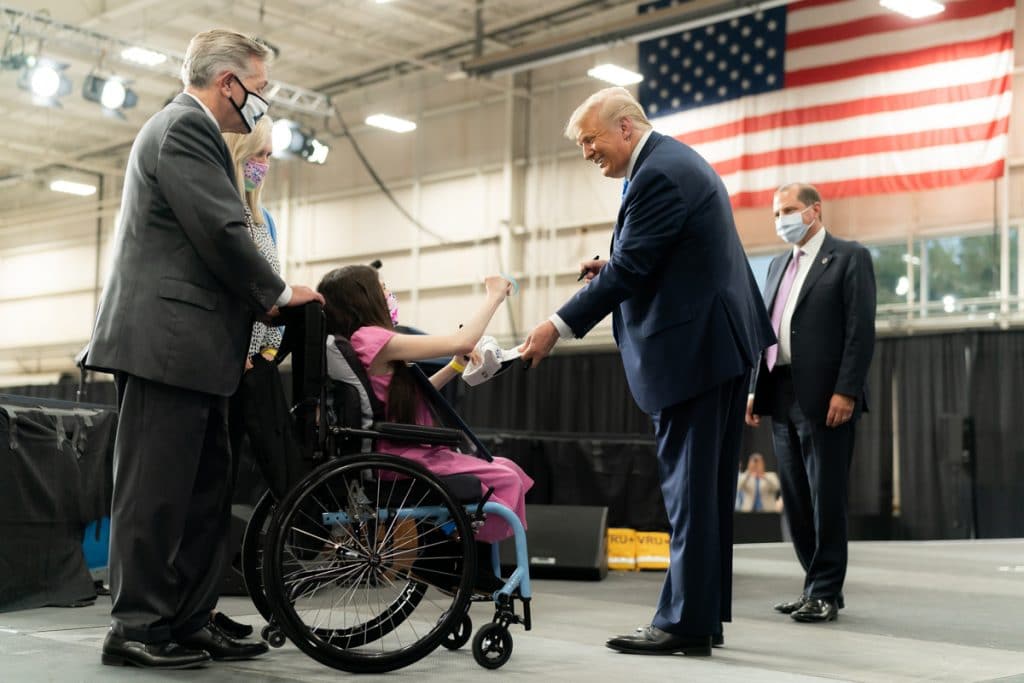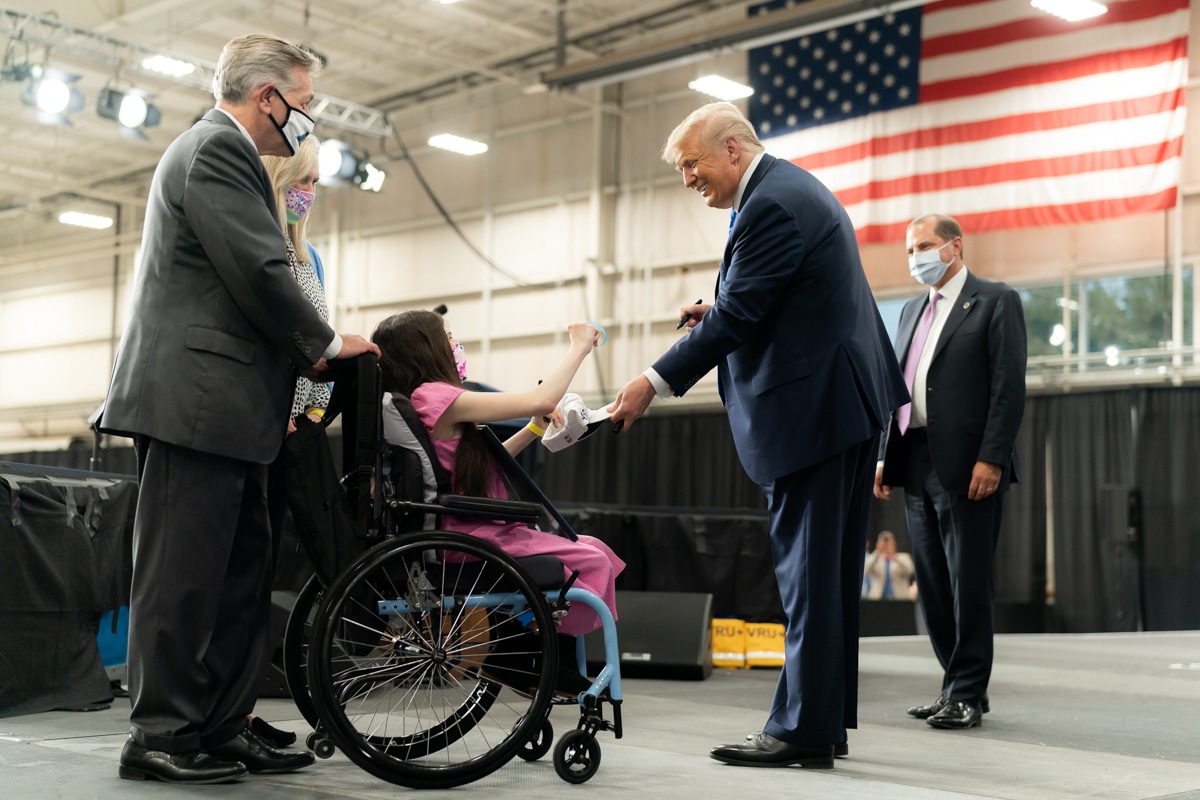 President Trump autographs a hat for a young medical patient on September 24. Credit: Shealah Craighead/White House
Together, we make the world safer.
The Bulletin elevates expert voices above the noise. But as an independent, nonprofit media organization, our operations depend on the support of readers like you. Help us continue to deliver quality journalism that holds leaders accountable. Your support of our work at any level is important. In return, we promise our coverage will be understandable, influential, vigilant, solution-oriented, and fair-minded. Together we can make a difference.